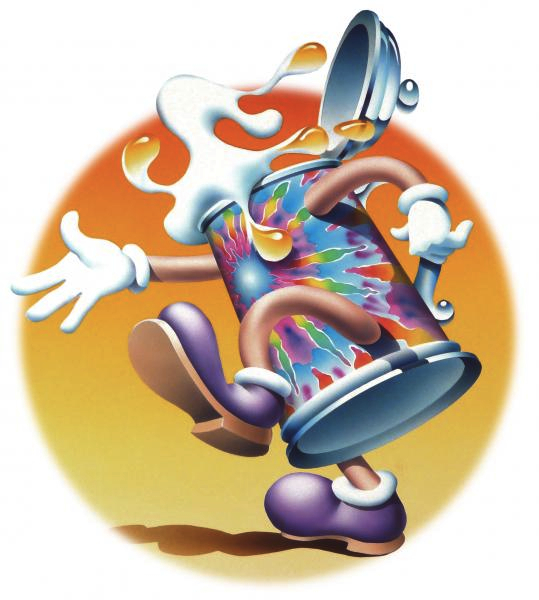 Good Lovin' got a good workout on the Europe 72 tour. It was played at 14 of the 22 shows. That's not Mr. Charlie territory, but it's pretty close to the top of the list in terms of play count for the tour for sure.
[grooveshark width=300 height=40 id=34086139 autoplay=0][/grooveshark]
I am one of the people who doesn't have a problem with the way these shows were mixed and the fact that they're from the multi-tracks is a real bonus. I find this to be especially true when both Keith and Pigpen are playing at the same time because you gain a sense of what each contributed to the band's sound and how their respective instruments functioned in that space.
While Pigpen may not be at his vocal and energetic prime on this tour, the band as a whole certainly is. That's part of what makes this tour so great.
Note: I've noticed that iTunes and Amazon are slowly rolling out the individual shows for download. I'll do my best to update past posts with the most recent availability as these come out. It's nice that these are being made available in an affordable format though.
Jerry's guitar riff and Billy's tom-toms start this one off. I never noticed how smoothly Billy's tom work was, but it's quite nice here. Pig comes in on vocals and you can tell that his voice isn't as strong as it once was. The backing vocals help boost the cause though and Keith is full of little runs and riffs to shift one's focus. A dissonant chord leads into the jam. Keith is noticeable here as is Weir's staccato playing. It's almost as if they're trading fours (but not that strictly), as Jerry seems to take a quick break so Keith and Phil can duel it out, then Bobby comes up in the mix. Finally Mr. Garcia returns and we're treated to some solid jamming. That seems like a good description to me: solid. After some dynamics shifts Jerry plays some soaring leads in the sixth minute. The give and take here is quite enjoyably. Pigpen comes back for a mini rap as the band vamps behind him. This isn't one of his extended grandiose raps, and the concision here suits my preferences well. One thing is certain, even as his health failed Pigpen could still whip the band and audience into a frenzy. As they go back for one last run through the original lyrics both Keith and Pig play piano and organ, respectively, as I hear some simultaneous playing here. Very cool! The ending is a bit sloppy, but they draw it out so it's harder to notice. The crowd's applause says it all.
Complete Setlist 5/18/72
Previous Good Lovin' DFAY Selections