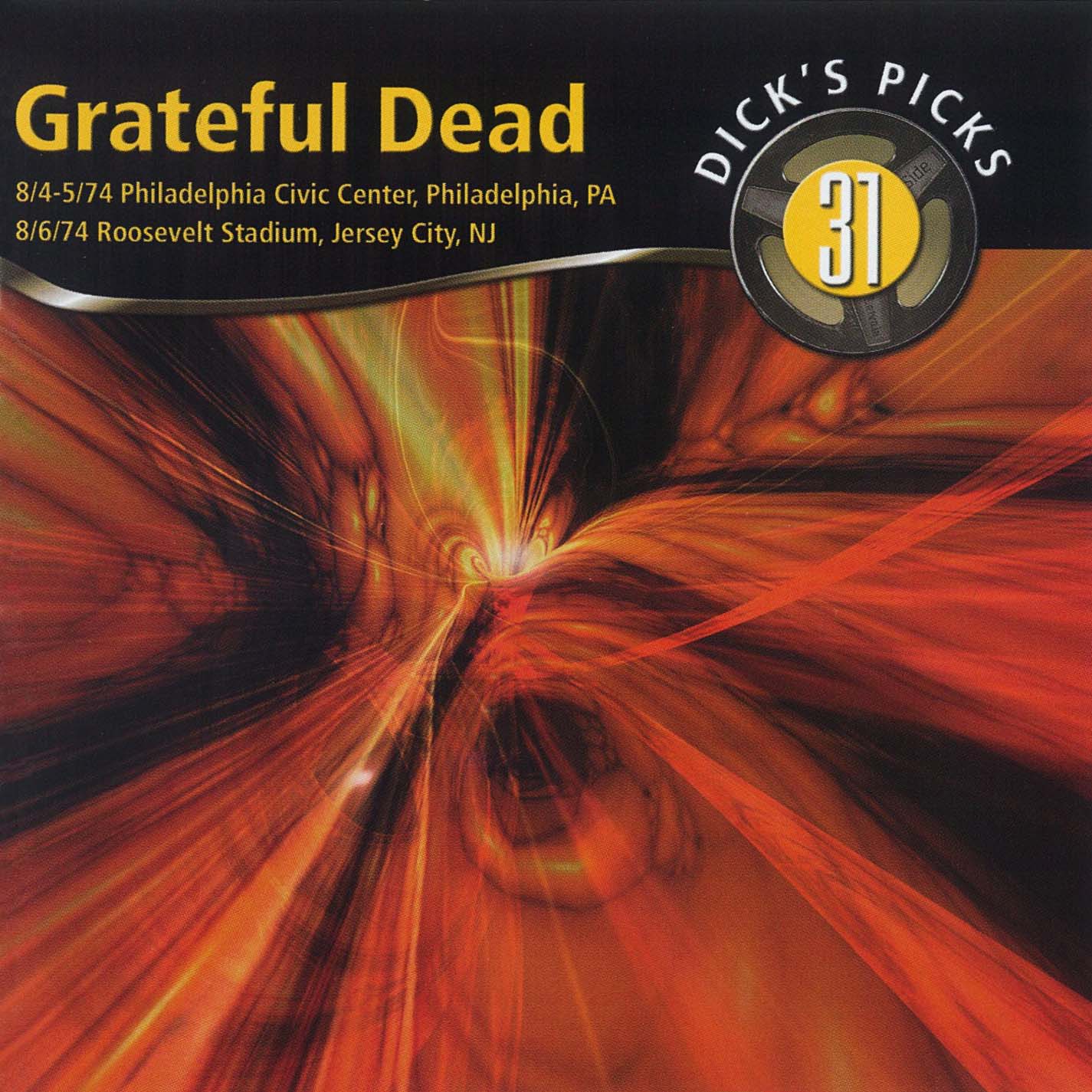 Me and Bobby McGee is a solid tune. Definitely not one I usually seek out, but a cool one nonetheless. Perhaps the most interesting thing, to me, about the Dead's take on Me and Bobby McGee is the influence it had on Janis Joplin.
Janis' version is no doubt the most famous one out there. Feel free to correct me if I'm wrong but I heard somewhere years ago that Janis got the "la di da"s in her version from Bob Weir, who ad-libbed it first.
The song certainly had a phoenix like existence with the Dead. The song was played about 120 times and almost all of those were between 1971 and 1974 (the first 4 were in 1970 and the last 3 in December 1981). This night in Philadelphia marked the third-to-last time they would play the song (before the brief '81 revival) so in some respects it might be fair to consider the song like a fine wine at this point, well-aged and at it's absolute best. Then again, they pretty much dropped it after the hiatus so maybe the song had simply run it's course. We'll probably never know so "you decide if you are wise."
As this one gets its feet under it, Phil dabbles around in the upper register. Once Billy joins the fray Phil returns to the sweet spot in the middle of the neck. Bobby (Weir, not McGee) and Jerry really belt out the chorus and you can hear the fun in their voices. Jerry's solo meanders a bit between the verses, but Phil is up in the mix and seems quite determined to push Jerry along. It seems to work and Jerry starts to play a bit more fluidly, which bleeds over into the next verse, too. To put it succinctly, the rhythm section is killing it on this tune and Jerry's reduced singing responsibilities give him the freedom he needs to invent on the fly. Keith mainly sticks to the basics here, aside from a few brief runs, but those block chords help to anchor the rhythm section so it's another case of serving the needs of the song rather than the player. All told this is a rocking version of Kris Kristofferson's trucker tale.
Complete Setlist 8/5/74
[AMAZONPRODUCTS asin="097094070X" features="0″ locale="com" listprice="0″]