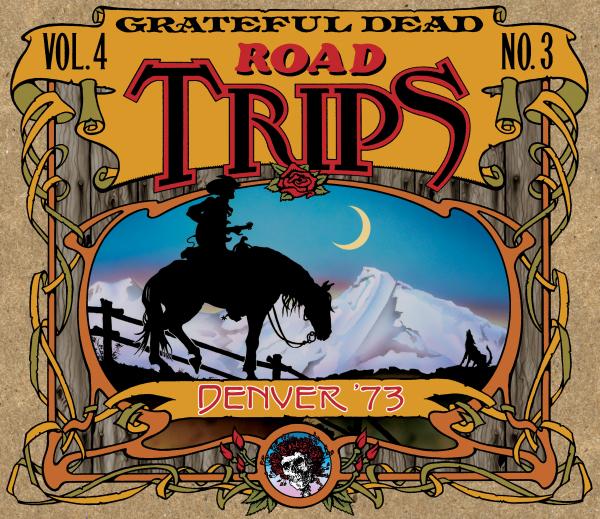 Dickey Betts of the Allman Brothers Band famously wrote the song Jessica while watching his young daughter play. I think I have an idea as to the feeling that inspired Mr. Betts because every time I hear Eyes Of The World nowadays I think of my kids. (Note: As the story goes, Dickey also made a conscientious effort to create that melody using only two fingers on his fretting hand, an homage to Django Reinhardt, the famous Gypsy guitarist.)
Sure there's an interpretation to be made about kids being the Eyes of the World, their innocence revealing new things and ideas to them (as well as their parents) on a regular basis. That is certainly part of it. However, the melodies that Jerry constructs on a consistent basis this song are just so lively, happy, and carefree I'd be amazed if the song failed to put a smile on someone's face.
I think the song is very accessible too, even the longer jammed out versions. The lyrics are interesting and give you something to think about, and the bubbly playing that so often pours forth from Jerry in this song never fails to capture my attention.
Something special needs to be said about the 1973 versions of the song as well, as the jam is much different than what it would be post-hiatus. That's because several of the themes that had been cropping up in jams throughout 1974 (and earlier in some cases) were built into songs in their own right – notably Slipknot! and King Solomon's Marbles (or it is Milkin' The Turkey? I tend to just consider that entire track KSM for ease of identification). But it's fascinating to hear strands of those tunes incubating in the realm of Eyes of the World. It's no wonder that this is such a favorite song of mine. I've gotten a lot of mileage out of it and expect to continue to do so for years to come.
This Eyes of the World rolls out of an epic Dark Star that is worth hunting down. They vamp on the main theme for a while and at this point it appears that the band is getting their footing back on Earth so they stick relatively close to the song's structure. It's all well played, and the singing is quite nice, although I keep expecting to hear Donna on the backing vocals, but she wasn't on this tour because of the birth of her son. After a few verse Jerry takes the old dog for a walk finally and he weaves his way around and through Keith's playing for a few measures, almost like a musical game of cat and mouse. In Eyes of the World Jerry has the ability to play something new and interesting every time but at the same time it feels comfortable and familiar. A rare ability, especially with the amount of improvisation this band does. Around the 7 minute mark the singing is pretty much wrapped up. They vamp for a few measures and then shift to the signature Eyes jam, the one that has an extra minor chord or something along those lines in it. This allows the band to play around with darkness and light as they shift from one section to another. At 9 minutes it sounds like a complete meltdown, and Jerry plays a few runs that in a few years time we will all recognize from Slipknot! The band picks up the pieces and after regaining their footing head into the King Solomon's Marbles jam, or at least what would become that tune. Another exercise in contrasting moods that the band handles with adept flair. Jerry and Keith set to it in the wake of the scripted section with Billy close behind. As the song winds down there are hints of other familiar licks in Jerry's playing, or maybe that just part of his aforementioned ability to make this song sound familiar. Dipping into quieter territory, the song quickly and easily fades out.
Complete Setlist 12/6/73
Previous Eyes Of The World DFAY Selections
[AMAZONPRODUCTS asin="1499215606″ features="0″ locale="com" listprice="0″]