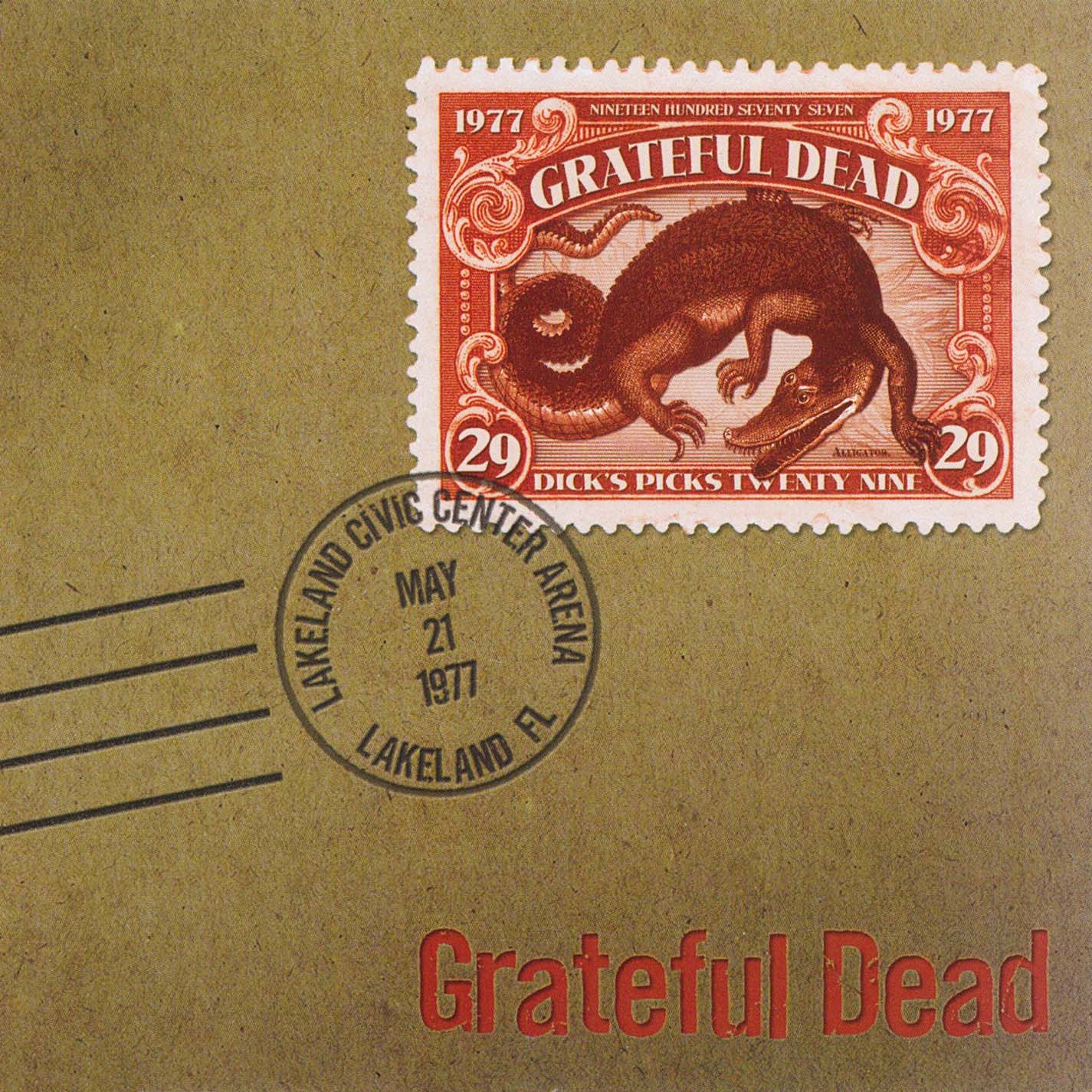 During the month of November I featured one song from each Dick's Picks release, in order, every day for a month. As a result of this plan I ended up listening to all of the Dick's Picks series in their entirety, in order. While I only wanted one song from each release at the time I definitely noted tracks to return to later. It had been a long time since I listened to all of DP 29 all the way through – it's a six disc behemoth, but I'm really glad that I did because it turned me on to a great version of one of my favorite Grateful Dead songs: Uncle John's Band
As I mention below in the walk through of the track, the song begins with outro progression and then shifts to the beginning. I don't know if this is the only time they did this trick, but it's the first time it really jumped out at me, and the uniqueness of it really stuck with me. The Grateful Dead were never really in the habit of doing major over-hauls of their song arrangements (However, a good example of this is Paul Simon. He's re-arranged a number of his songs over the years in very different and unique ways. They're quite fun!) so even this minor inversion is worth noting.
Thinking about Uncle John's Band, I'm a bit surprised more people haven't covered it. There have been a few over the years, but it seems to me musicians tend to gravitate to Friend of the Devil if they're going to cover a Dead song (which gets a bit old if you ask me). Put me in the camp for more UJB all around. It'd make the world a better place!
Uncle John's Band emerges out of Playing In The Band and this is somewhat unique, at least in my memory, in that the theme that emerges first is actually the outro, D minor progression. They even pause for a muted "Whoa-oh, what I want to know, where does the song go?" before launching into Uncle John's Band from the top. This is always an enjoyable song. The vocals are good for the most part here. A few slight miscues, but nothing that sticks out as a serious error. There's a nice tom-tom roll right after the "God damn! Well I declare!" line. The band settles into a nice, easy, albeit brief, jam after the first chorus. Just when it seems they may stretch it out a bit longer, they shift gears and head back to hear the crow's story. The second turn at the chorus is restrained, and Donna sings nicely over some delicate playing by her husband. They double up the chorus then and pick up some momentum to head into the jam. Jerry seems to dwell on the main UJB theme of this section, almost functioning as a placeholder so that others can step out a bit. Once he's had his fill, he starts to take some liberties of his own. Weir adds some urgent playing in part as well and the drummers really push the tempo. At one point Jerry's guitar almost sounds a bit like an oboe, which is odd since there was no MIDI at this point, and it would have been done through effects and pedals/stomp boxes. Quite a cool accomplishment all things considered. The drums pound on and they melodiousness of the song takes a turn. Jerry hits a wrong note and instead of trying to get out of it, he emphasizes it and spins a few threads from it before ceding the floor to an interlude of drums.
Complete Setlist 5/19/77
Other Uncle John's Band DFAY Selections
[AMAZONPRODUCTS asin="B00DE22Y0U" features="0″ locale="com" listprice="0″]