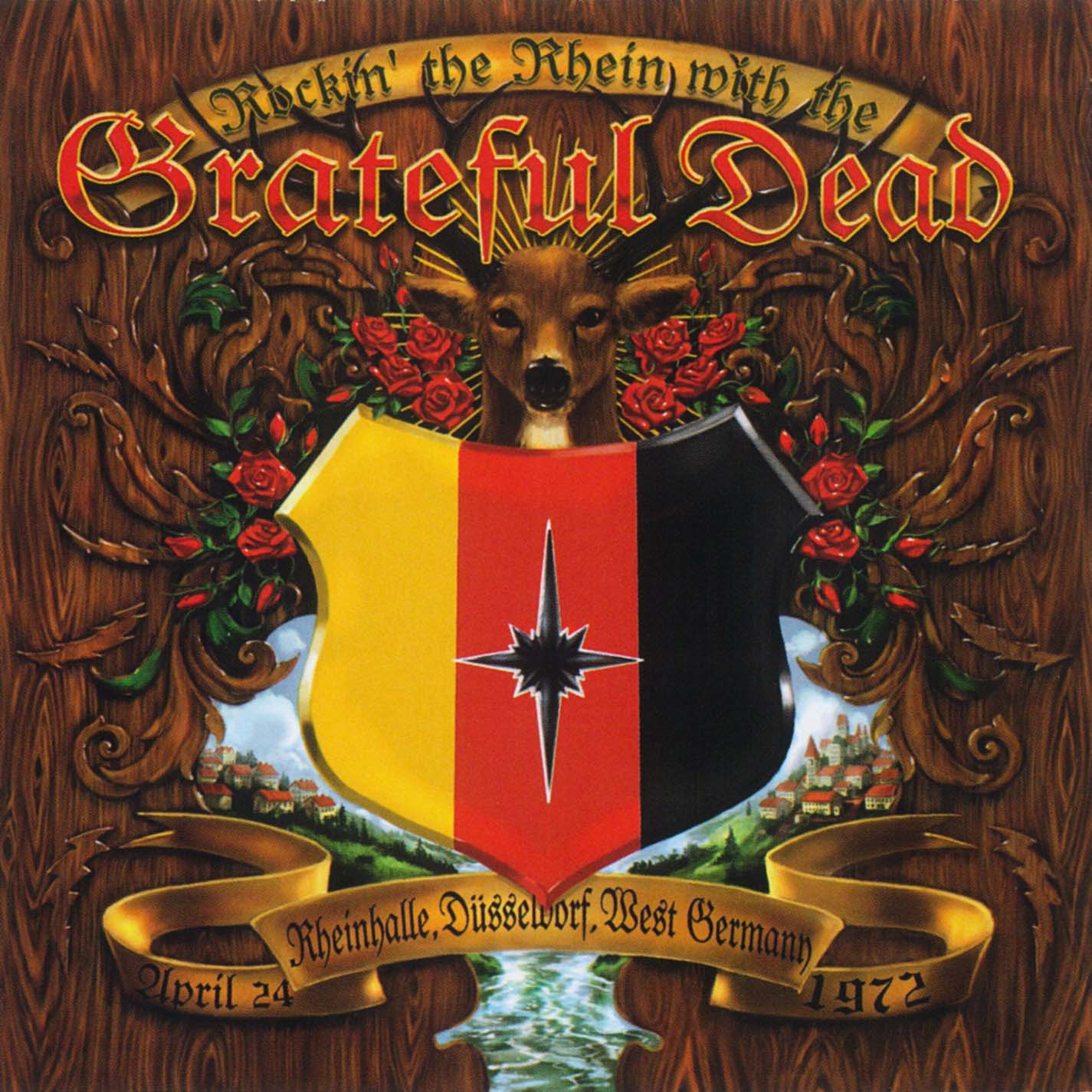 At first I was a bit hesitant to pick this Caution (Do Not Stop On Tracks) because obtaining a copy is quite difficult. In fact I just heard this disc for the first time recently, but I was so taken with this Caution that I knew it was something I wanted to include.
Many may remember that these Academy of Music shows were basically a soft opening for the Europe 72 tour. Pigpen was obviously back after having missed portions of the Fall/Winter 1971 tour and while his raps did have the same intensity as some earlier ones, his presence was still most welcome at these shows. In some ways this Caution (Do Not Stop On Tracks) is like a dying breath in the band's R&B/Blues band phase. Once Pigpen was gone their blues numbers didn't have the same oomph! to them and Pigpen's R&B songs all but dropped from the repertoire. Europe 72 was a phenomenon unto itself, but these Academy of Music shows are an important part of that story as well. I would love to see the entire run released (portions have already come out on this bonus disc, obviously, as well as the first set from 3/25 with Bo Diddley and 3/28 on Dick's Pick's Volume 30). Yes, a lot of 1972 has already been released, but I doubt there would be much complaint about an complete Academy of Music box set. I, for one, would jump at the chance to own the Europe 72 prequel.
Enjoy this rocking version of Caution (Do Not Stop On Tracks) for it's sonic and historical significance.
I like the way they kick this version off. Jerry's fanning starts eager and then tapers several times. Each time you expect to be the last, but it's not. At least until the chugging rhythm section kicks in. Even with just Phil and Billy it's a thing to behold. Weir contributes some interesting guitar work in that first minute, and the jam that evolves is brisk, but burning with a subdued intensity. It's almost like a tiger waiting to pounce, biding its time for the moment that is, well, just exactly perfect. Around the 4 minute mark the guitars pick up the chugging rhythm again for a bit, but as that devolves into a laid back jam, Pigpen jumps in on the mic. Billy shifts to his toms, altering the feel and rhythm once again. There is almost a primal, tribal rhythmic feel as Pigpen works his magic. Before long, Billy shifts to riding his ride cymbal and Jerry is coaxing lead lines from his axe. Keith sidles through the changes like a sidewinder underneath the entire operation. Both Bob and Jerry opt for staccato, choppy chords around the 9 minute mark. Billy chooses high-hats for the next piece of his kit to emphasize. The groove is strong with this one. Even though there aren't a ton of guitar pyrotechnics, it's rock because the band is able to create and re-create the groove with such ease. Plus, it's taboo to play too much over the singer and Pigpen has been vamping the whole time. Around the 11:40 mark Pigpen takes a break and Jerry goes to work. His playing has a jazzy quality at this point, and Billy and Phil really push the envelope here, leading the charge in the quickening of the pace. Pigpen has jumped on organ at this point and provides a few swirls before returning his focus to the microphone. The ebbs and flows continue, as Pigpen pushes back from the mic. Around 15:45 Jerry plays some bluesy chords and the vibe has the makings of a journey to deep space. Phil keeps the connection with terra firma though, and with about a minute left in the track things pick up again, working their way to just below a fever pitch. Things level out a bit all of a sudden and then with some volume swells the track ends, heading into a new jam altogether.
Complete Setlist 3/22/72
Other Caution (Do Not Stop On Tracks) DFAY Selections
[AMAZONPRODUCTS asin="B00KB5M35Y" features="0″ locale="com" listprice="0″]