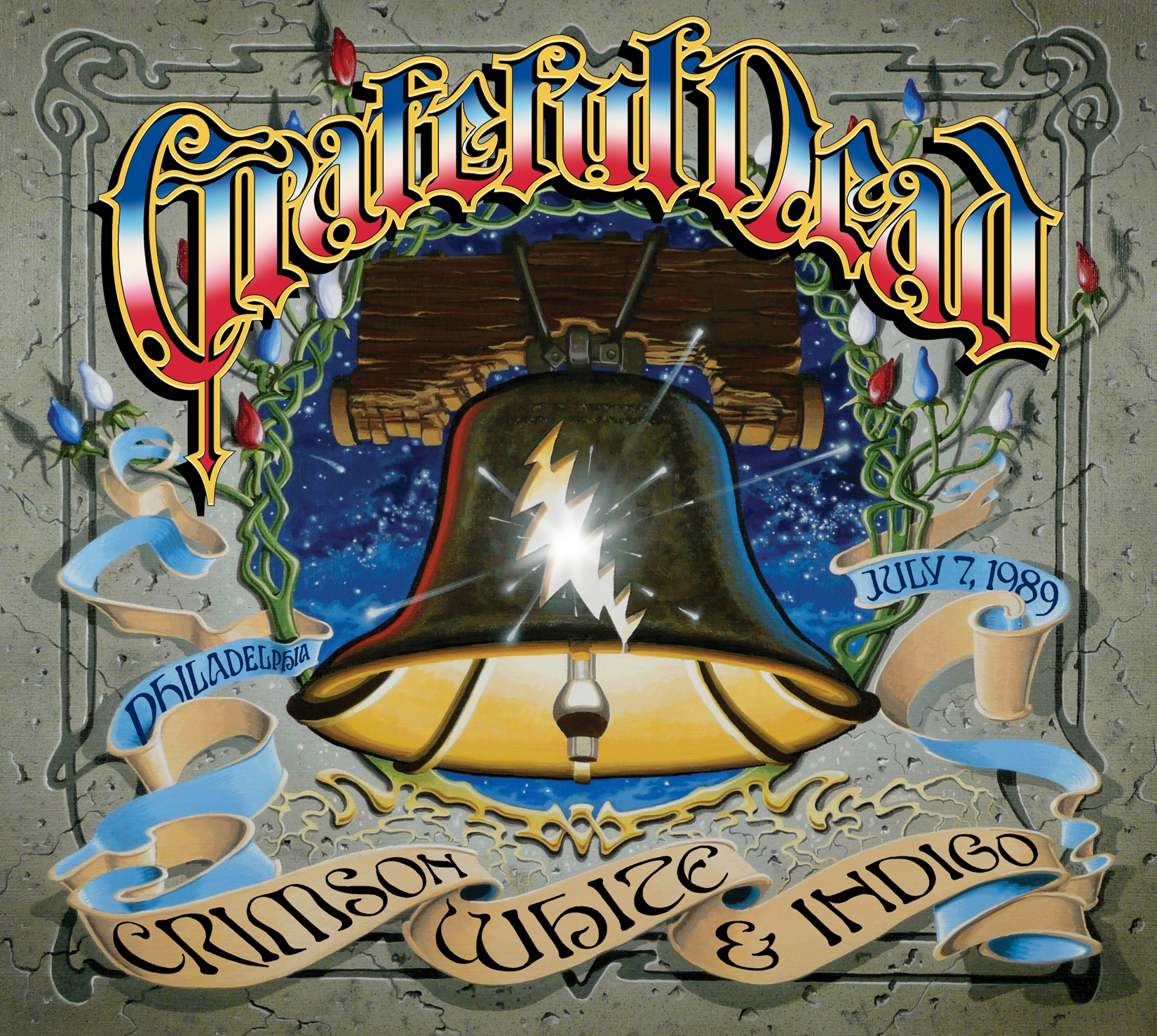 The first of February here in Denver brought with it snow and cold. Here on the Front Range winter is generally more mild than people realize, but this is not one of those milder times. The high today is projected to be 22 degrees and we've had a steady course of snow over the past 36 hours or so. Of course, I was hoping that today would be a reprieve from the brief cold spell we're in because the University of Denver men's lacrosse team had a scrimmage this afternoon that I wanted to go watch, but the snow, cold, and the need to entertain a 2.5 year old eliminated that option.
Speaking of my son, he came in with my wife this morning around 7:15am to get me up to make breakfast. It's still kind of weird to think that 7:15 constitutes sleeping in, but that's life with kids. I conceded to the request of pancakes. As I started to cook I scrolled through my library for something to listen to, as music and cooking cooking came up in the discussion over at dead.net in the Dave's Picks, Volume 9 thread. Given the weather I wanted something that made me think of warmer climes.
I always search by album because I prefer to listen to entire records at a time instead of singles. And since I am familiar with all the album artwork whenever I see a particular album I know just by looking at it what era it is from and what the band was doing at that time. The one that caught my eye this morning was Crimson, White, and Indigo. This is a 3 CD set that comes with at DVD of the performance. I remember reading reviews about the show and how hot it was so it seemed to nicely counter the current weather here. I pressed play and the first set started off with Hell in a Bucket, but what grabbed my attention was the Iko Iko that followed.
Phil is clear in the mix and bumping along quite nicely, playing a number of tasty fills throughout the song. I noticed some nice guitar work from Bobby around 3:45-4:00, and he play some interesting stuff under Garcia's solo around the 5 minute mar as well. Throughout the song Brent plays a tasty B3. I must admit that I am a sucker for a B3. I just love the sound and it adds a lot to this particular version because Brent plays it so very well.
Whenever I hear Iko Iko I think about a band I was playing with when I lived in Chicago and the different between Iko Iko and Man Smart, Woman Smarter came up. They're basically the same song, a I IV progression in A, but what sets them apart (aside from the terrible lyrics of the latter) is the beat. One of the guys in the band mentioned how he had heard others segue the two tunes into each other and how he did not like that because it obfuscated the nuances that made each song unique.
Complete Setlist 7/7/89
[AMAZONPRODUCTS asin="B0037RBVH4″ features="0″ locale="com" listprice="0″]