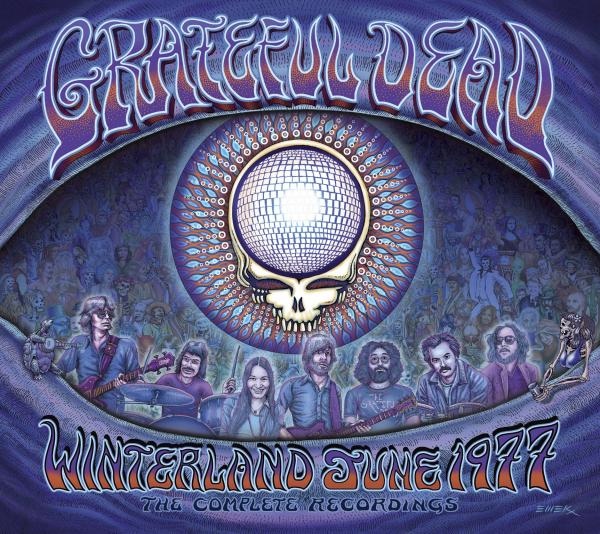 I feel like I've seen very few complaints about either Winterland box set the Dead have released, the 1973 or the 1977 vintage. Only the latter one has Terrapin Station on it however.
[grooveshark width=300 height=40 id=26191927 autoplay=0][/grooveshark]
Once again we're transported back to the land of Terrapin. Weir's intro part is kind of like a magic portal that sucks you up and drops you right outside the station with the train all ready to go. Fortunately, this is a trip that most Deadheads will always take. This is one song that I find difficult to put into words how much or why I like it so much. It just works for me and I hope it does for you too, loyal readers.
The pace is brisk here, not to fast, but right where it should be. No one wants a dirge-like Terrapin. Jerry delivers the tale of Terrapin with aplomb. In almost no time he's through several verses. A quick instrumental break gives old Jer's voice a rest and a chance for him to delve into the Lady With A Fan progression. A quick return to finish the lyrics and we're moving onto Terrapin Station.
Donna doubles Jerry on vocals as we get to Terrapin, but he's on his own again once he's moved by inspiration. Donna hits all the "TERRAPIN!"s just right and finally we're into the jam. Jerry starts right in with a crunchy that quickly gives way to a clearer tone. Keith follows Jerry along closely mirroring some of the scripted runs and adding his own signature in the spaces between. This is the type of big, grandiose Terrapin ending that folks generally seek out, or at least that I do. The band brings it way down around the 10 minute mark and begin to slowly pull out of the Station. The segue into Sugar Magnolia is just about perfect in execution.
Complete Setlist 6/9/77