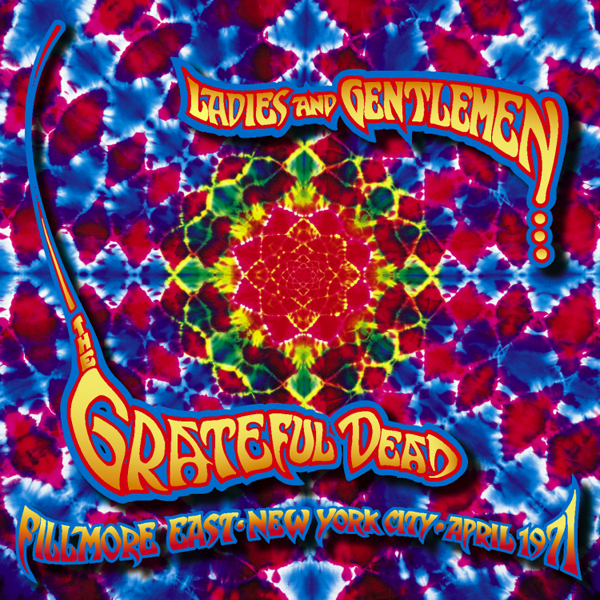 There are two things that I don't tire of very easily in the world of the Grateful Dead. Morning Dew and 1971. This selection mixes both, and of course it's helped that this version comes from one of the hottest runs of the year and one of the best live albums the band ever released, IMO. It is solid from beginning to end.
In fact, Ladies and Gentlemen, might be the perfect primer for introducing someone to live Grateful Dead music. I'd throw Without A Net and Reckoning in the mix too, so as to cover more eras. But all three are compilations and very strong at that, showcasing a different aspects of the band. Some might be aghast that I would leave out Live/Dead or any of the other full show releases, but I would argue a carefully curated compilation is a better introductory tool than a full show that may have hits and misses. Less risk with these. Live/Dead is amazing, but in my opinion is a second-tier introductory launching pad, once a newbie is ready for something a bit more out there, but still not ready for a 30 minute Dark Star or Other One.
You can hear Jerry fiddling for a brief moment before someone counts the band in and the big opening blast of Morning Dew takes hold. Jerry delivers the words peacefully amidst the occasional organ swirl. That Vox has a totally different sound from the B3 that really suits this song well. By the 4:30 mark all the singing is pretty much done, as marked by the staple walk up, from there it's jam time!
Jerry starts his flight of fancy wrapped within the warm confines the Vox organ. After testing the waters for a minute or so they bring it down, its back for one more verse. The quiet calm of the verse provides a much different launching pad for the next instrumental section. Here the whole band lays back and Jerry slowly carves out a space for himself. Each run through the chord progression sees the pace and tempo quicken. The climb is long and slow but the journey is fascinating in its own right. A flurry of crunchy notes from the big man signals that the band has summitted the mountain. And as proof that the journey, not the destination is the important part, almost right away after reaching the top Jerry offers the closing line of the song and like that…. it's over.
Complete Setlist 4/29/71