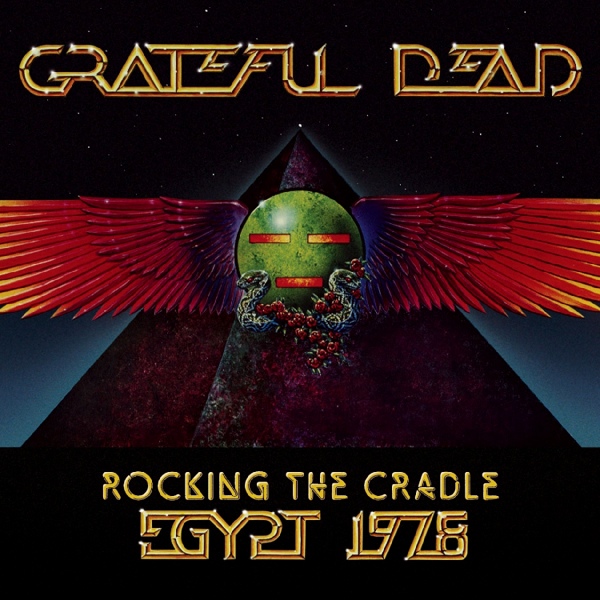 Another classic from the Workingman's/Beauty era, Candyman is a great studio song that I find to be hit or miss live. As with a number of tracks from these albums, the tight vocals of the studio version were hard to replicate in the live arena.
There are at least 274 known performances of Candyman from 1970-1995. It seems to have found steady work for various periods of time. Labeling it as "consistent" is likely fair as opposed to "regular" if that makes sense.
One of the bands I played with when I lived in Chicago, the drummer was hell bent on playing Candyman, but we never worked it up. A bit of a shame really, as I would have liked to have taken a crack at it, but various elements in the band were more interested in working on original material and I just wanted to have some fun and play Dead tunes. I guess that's life. I get the feeling this is one of those songs that if you play it you have a different appreciation for it as opposed to just listening to it.
Did I miss a great version of Candyman? Let me know in the comments.
Jerry sounds very clear and precise here and the rhythm section swings very nicely. Phil really communicates a sense of forward motion which is nice because this song can drag if the band isn't careful. Bobby is playing slide, so be careful of that. He's not way off the mark as far as I can tell, but it just sounds rough and forced. Phil is
very
prominent in the 2nd verse. Wow.
The vocals are a bit out of sync but no one is terribly off pitch or out of key so I give them a pass. Finally we get to an instrumental section and Jerry's guitar effect sounds like he's playing underwater, which is pretty ironic given that this show was played outside in the middle of the desert. It sounds like Keith is playing acoustic piano on this. Is that right? If that's the case I'm a bit surprised. I would think it would have been a bit cumbersome to take all the way to Egypt, but I guess crazier things have happened. He throws a few extra fills into the outro choruses and the song comes to a unceremonious close.
Complete Setlist 9/16/78