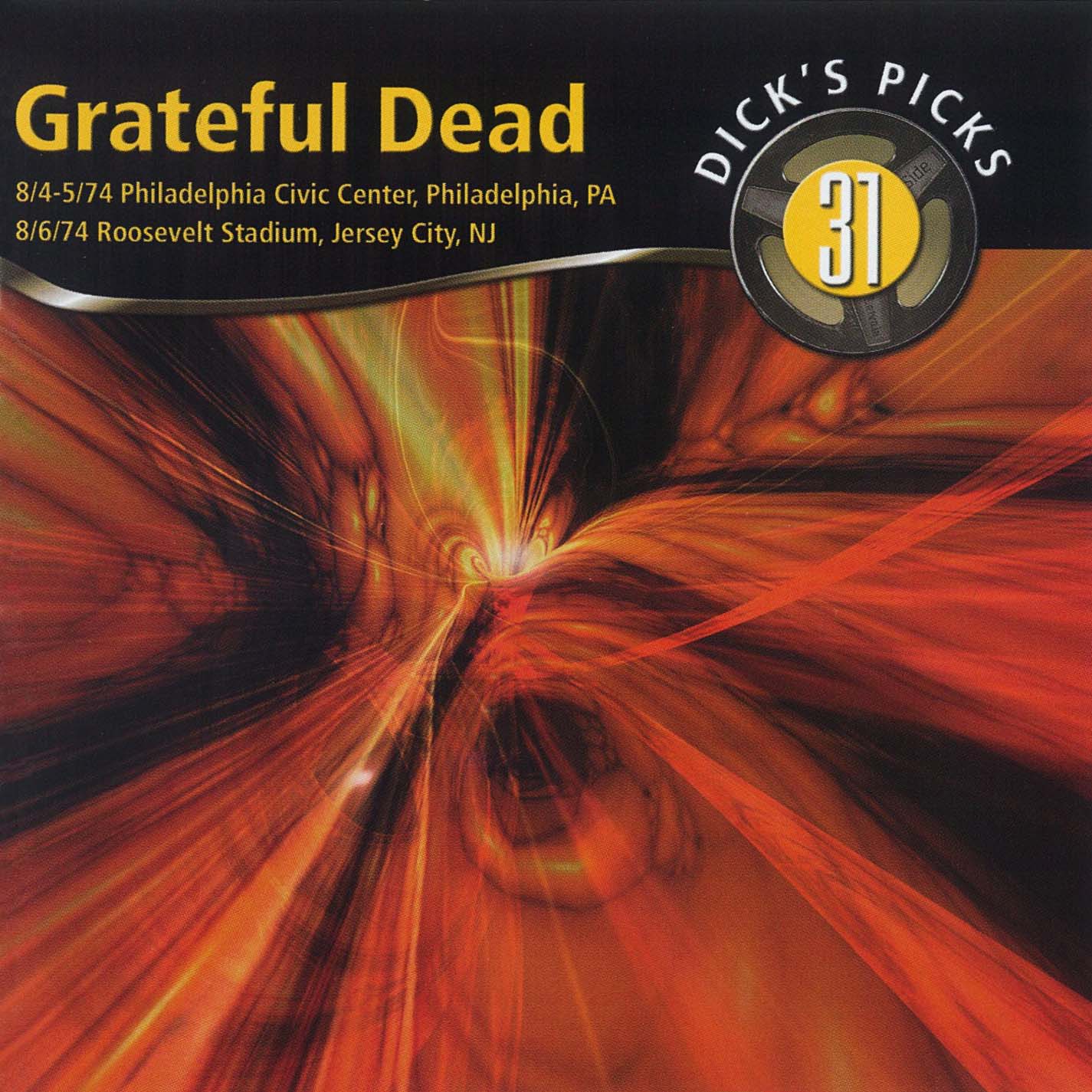 I've always considered Loose Lucy a really fun song with a great main riff. Philly Deadheads got a real treat with this version in 1974. It's got the lilt that one wants in this song plus the Wall of Sound? What's not to like?
I know that the band dropped songs from the repertoire all the time, but this one confuses me. It wasn't overplayed (just 97 times total), it has a great groove, and it always seems like the band and the audience have "a real good time" when it popped up on the setlist. But the Dead played it in 73 and 74, only to drop it until the first show of the Spring 1990 tour. Loose Lucy got the majority of its plays in the 1990-1995 period, especially the 1993-1995 window. If you've ever heard the recording of 3/14/90 the crowd goes a bit nuts when they realize what's happening.
This version starts off nice and bouncy, just like it should be. Keith's electric piano is very soft and warm sounding and juxtaposes nicely with Phil's bass, which hangs out higher on the neck here. Donna's a bit warbly here but not terrible. Jerry's first solo is laid back but still manages to get in a bevy of blues licks. The second instrumental section is led by Phil, and just when you think Jerry is going to step out he leans into the mic instead for another verse. There is a cool wah effect in the right speaker for a measure or two during outro choruses. I don't know if that was Jerry or Keith but it's a cool little wrinkle in the tone and vibe of the song, and make me wish it had come up sooner.
Complete Setlist 8/4/74
[AMAZONPRODUCTS asin="B007HRXINA" features="0″ locale="com" listprice="0″]