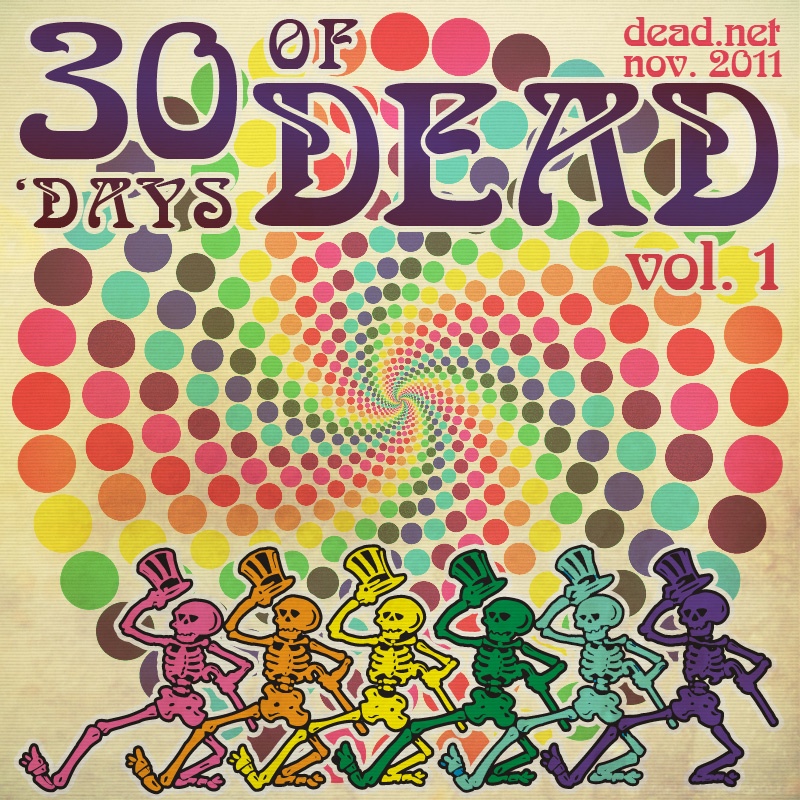 This may sound a bit crazy, but it's only within the past 3-5 years that I've really gotten into "primal Dead." Admittedly, I'm more inclined toward structured songs, especially those with evocative lyrics or ones that tell a story. On top of that, there really isn't a lot of material commercially available from the 1965-1968 period, and the stuff that circulates can be very hit or miss, in my opinion. I don't like to spend time listening to poor audio and the idea of slogging through the archive to find these old shows that do sound good does not appeal to me.
That said, when New Potato Caboose came up early in the 2011 edition of 30 Days of Dead I took notice. It offered a chance to cut through the noise and test a sure-fire, or so I hoped, primal Dead track. (I won't waste too much space lamenting the lack of '67 material in the vault, or the opponents of compilations, which would serve some eras better than full show releases, but I digress…).
So with renewed opportunity and ears I started to become more open to mining the early era stuff that I did have. New Potato Caboose is one of the songs that was a part of this mining. The song didn't have a long run, with only about 27 known performances (this being one of the earliest), but it's indicative of the complex, almost progressive type of songs they were writing in this period. Regardless of what you think of the song itself once the band was able to open things up they could really shred, as this version shows.
The first thing I notice in this recording is that the left channel is mainly just drums and vocals. An interesting way to spread out the various channels. Phil sounds really great here. He moves from walking lines, to sustained notes, to frenzied runs, to chords with seamless ease. The structure of the song is complex enough that there doesn't seem to be a ton of room for improvising. Jerry adds a very nice vocal part that feeds nicely into an instrumental break. Pigpen does some nice organ work before Jerry takes over and tears through the changes. You can hear the blues influence on Jerry's playing as well as the sense of risk that may be labelled as "psychedelic." This jamming is great. It's almost like an entirely different song. The lyrics and corresponding form almost hamstring the song, but the marriage of guitars, bass, and organ more than redeem it once the band shifts gears after the singing. This is classic primal Dead and at the same time makes me want to hear more 67 while lamenting the fact that very little 67 material actually exists in the vault.
Complete Setlist 10/22/67