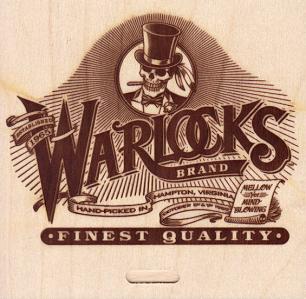 I remember being really excited when this box set was announced and when I find myself going back to it every few months and giving it a spin I'm reminded of why. The 1989 through summer 1990 is one of my favorite eras and all the drama and mystery surrounding these appears to have energized the band as they lay down a couple really nice shows.
[grooveshark width=300 height=40 id=40783481 autoplay=0][/grooveshark]
Was the packaging a bit over the top? Yeah, probably. I would have been just as happy without the actual wooden box and a box like the Winterland sets came in instead (maybe do a faux wood exterior on something like that?), especially if it kept the cost down, but what's done is done.
Some people complain(ed) about the sound quality of this release but I have no idea what they're talking about. Different strokes, eh? Listening to the Eyes of the World on this release was the first time I really realized just how powerful the drums were on that song in this period.
Nevertheless, today's pick is from the second show of the set. Nestled between the first set opener of Feel Like A Stranger and Little Red Rooster is Built To Last. The title track from that album is a solid tune as far as I'm concerned. Not a great song, not a bad song, just a solid one. Of the nine songs on that album I'd rank it right around 4 or 5 if I listed everything by my personal preference. It would seem that the band didn't hold the song in high regard though. It was only played 18 times total, once each in 1988 and 1990 with the rest in 1989 (a total of 4 versions have been released to date; a 22% release ratio).
So if you haven't listened to this song in a while give it a spin today and let me know what you think.
The intro seems a bit rushed here and likewise Jerry seems to be pushing the pace in his singing as well. In all the haste, however, I'm drawn to Bobby's playing here. He's doing some really intricate stuff during the verses that I never noticed before. The backing vocals on the chorus as pretty hit-and-miss, but hey… that was the Dead, right? Garcia turns on the MIDI for his next instrumental break. It's some type of flute or other woodwind. Regardless, I don't mind it too much. It's kind of ironic, now that I think about it, that I often lament how the Dead slowed down so many songs over the years, but it seems clear to me that a slightly slower pace would serve this song very well. Not a ton, maybe 5-10 bpm to reduce the rushed feeling. Aside from the tempo though, this is a pretty straightforward rendition of Built To Last. It probably won't make many top 10 lists, if you're into that sort of thing, but if you're in the mood for something spritely it will cure what ails you.
Complete Setlist 10/9/89