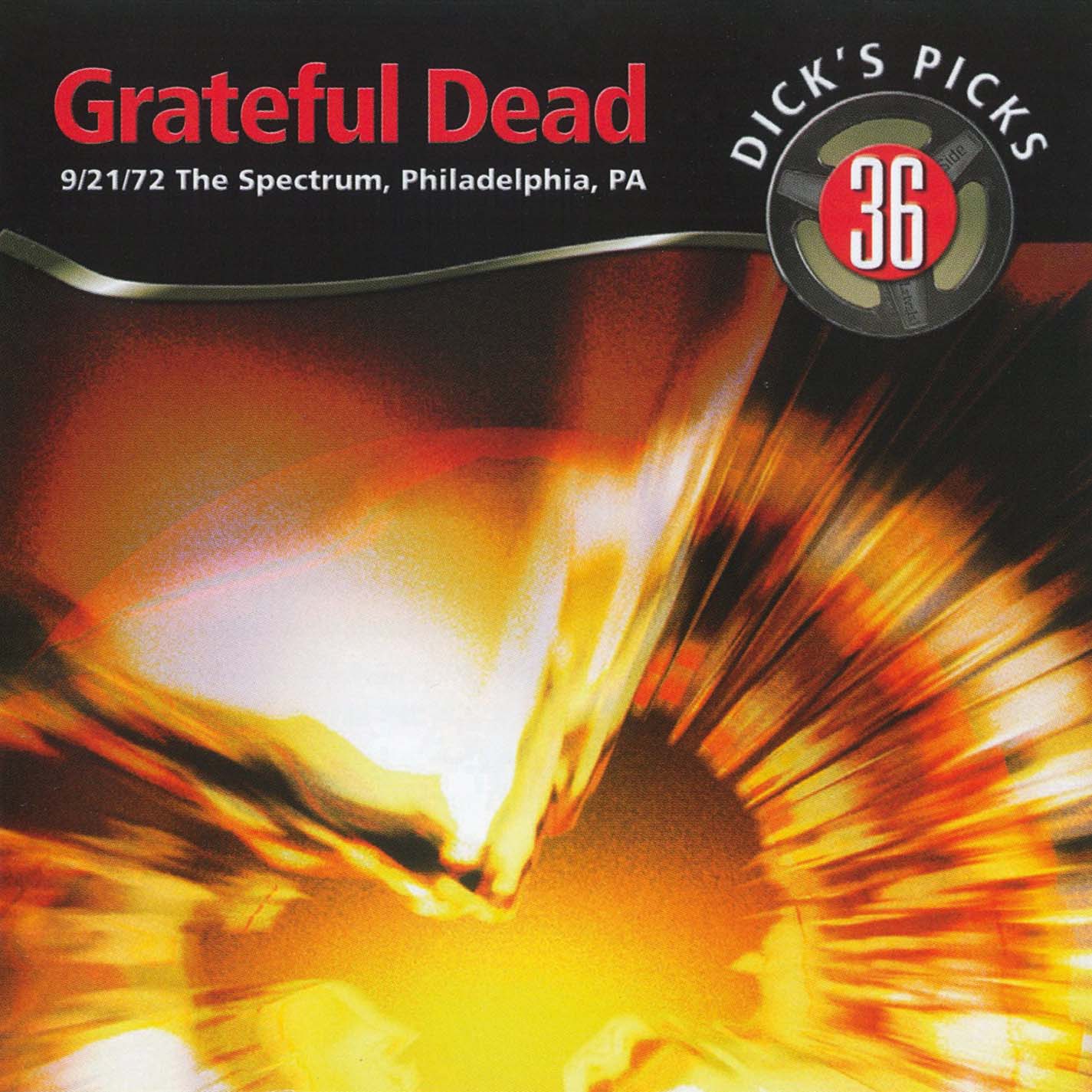 It's been a while since we last dipped our toes in the Big River around here. I've actually been sitting on this one for a while. I have DP36 on a CD in my car and it's been a while since I listened to it, probably a couple of months, but I'm pumped to get to it now.
The last time we looked at Big River the story was all about Jerry's guitar solo. This time, however, this version is all about boogie! It's as though the band turned it up to 11 and insisted that everyone in the crowd dance their ass off.
The Grateful Dead played Big River almost 400 times in their career. With so many versions out there it takes a lot, in my opinion, for a particular take to stand out and this one leapt out of the speakers to me. Just try to sit still when listening to this one. This not only speaks to the fall tour of 1972, but it's a great example of how the Dead could make a cover song their own. If you listen to Johnny Cash's original it's very different, especially from this version.
This version also proves that a band doesn't need a rip-roaring guitar solo to rock out (not to say Jerry is pedestrian here, but you know what I mean, I hope), and that a band can simply create a vibe as a unit that transcends a song. Even a short, structured song like Big River. So crank this one up loud and shake them bones!
The boogie starts right away, colored by some crystalline piano runs. Jerry switches on a wah for added effect and the sound is very full. Billy keeps impeccable time and the guitar solos here are twangy and tasteful. Keith's bar room piano adds just the right flair to this tune. Jerry's second solo is like chasing lightning bugs with your ears. The vocals have just enough kick to them. Wow, this is just a phenomenal version of this song and could be used as a case study in tight, yet loose ensemble playing. Jerry's last few runs are a sweet way to end the tune. Indeed.
Complete Setlist 9/21/72
Previous Big River DFAY Selections