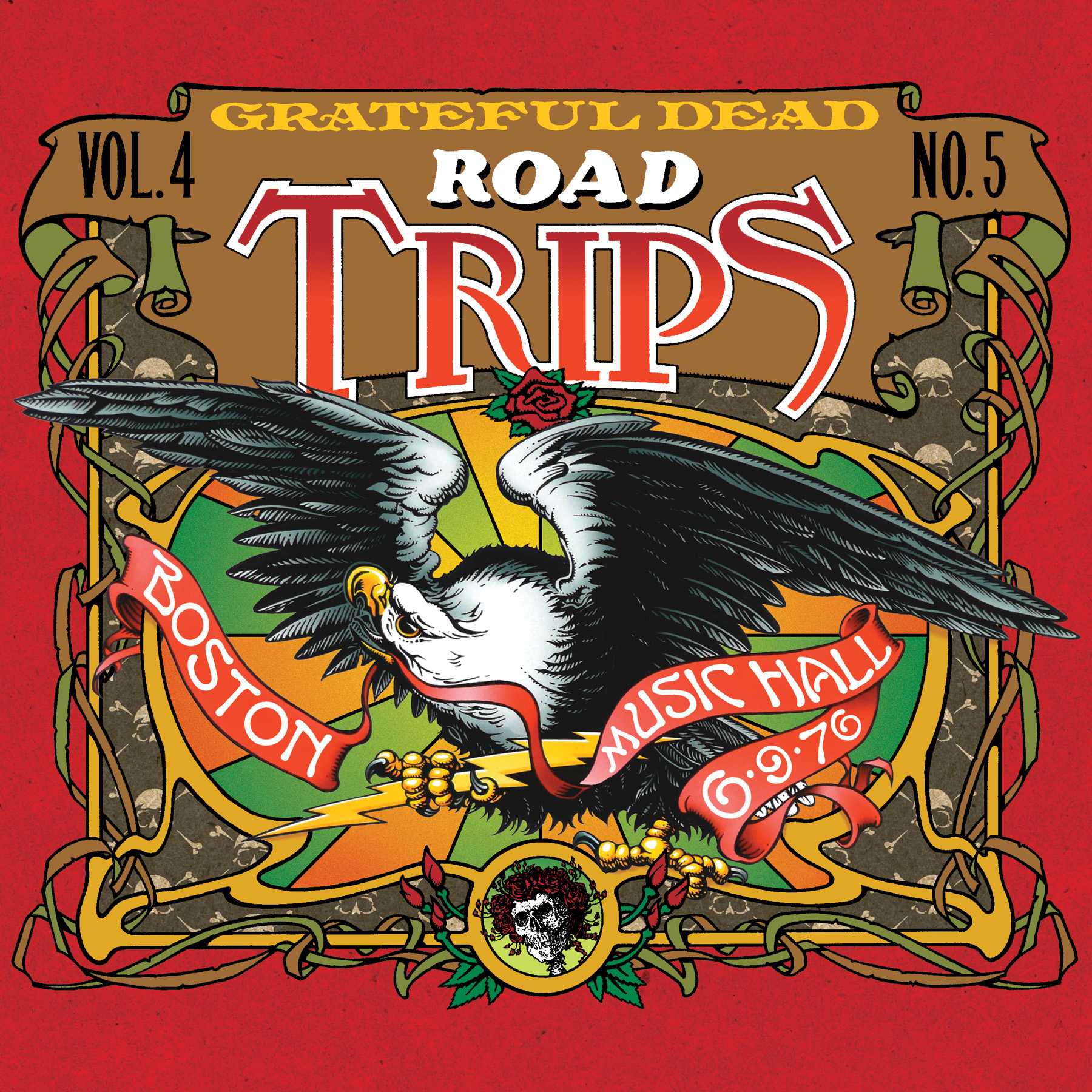 Back to back picks from 1976 here at DFAY. There must have been something in the water during those June shows, but the band certainly had a joie de vivre that came through in the music. Clearly they were glad to be back out on the road.
Ship Of Fools was played a total of 225 but only 8 of those surfaced in 1976.
One of the interesting things about this song to me, lyrically, is how it aged with the band. The original lyrics is "thirty years upon my head," but this changed to forty, and even fifty as Jerry got older. It's interesting to think that even as the song's protagonist gets old he still hasn't learned his lesson and continues to make the same mistakes with each performance of the song. Was Jerry trying to tell us something? I guess we'll never know.
I always liked the chord progression of this song too, and that diminished 7th chord (if I recall correctly) provides some really great tension against a rather delicate melody. I used to think it was a bit odd and didn't fit, but now I welcome the dissonance. It's funny how the little things grow on you like that.
Here we have a very slow and deliberate take on this tale of caution. As was the case at times the song has a ton of breathing room. The drums are almost played at a snail's pace, and Phil is clearly the bridge here. He's really front and center and on display for everyone's enjoyment. Donna's vocals are warm and on key as is Keith's piano playing. He balances straight block chords and minor runs with precision here. Jerry finally takes a solo and it's a very slow one. It's almost like Jerry doesn't have a lot to say, but he's speaking very slowly so that there can be no mistake about what he's saying. Listen to Weir during the chorus after Jerry's solo, he's doing some really cool stuff. The sound fills out a bit more with only a couple of minutes left in the song. Keith plays some double stops that you expect to keep the crescendo going, but instead drops the song back down for a calm, serene finish.
Complete Setlist 6/9/76
Previous Ship Of Fools DFAY Selections