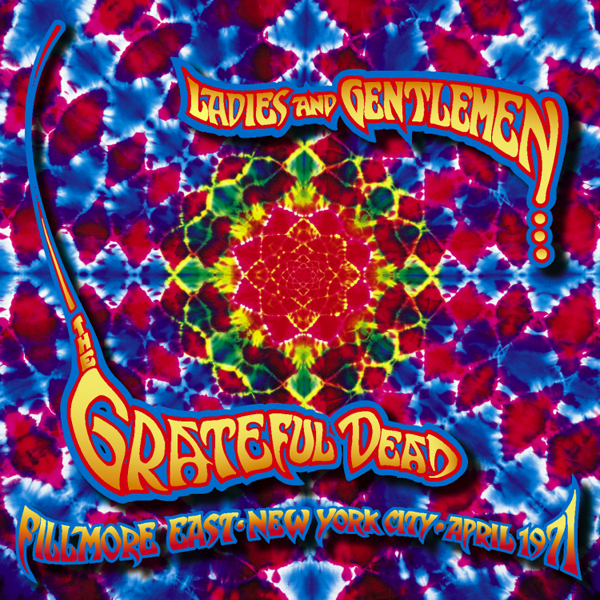 Ok, I know I got on my soapbox a couple of days ago about Friend of the Devil, but that's just because I think a song like Ripple is just as, if not more deserving of the hype that FOTD gets.
I've actually used Ripple as a lullaby for my boys before. I think that's one of many great applications for this particular tune. The challenge is remembering all the words in the proper order! Luckily I have a forgiving audience. (Although my 3 year old continuously points out that in the song Summertime, Daddy sings "catfish are jumping" while Mommy sings "fish are jumping." Apparently that's a huge discrepancy!).
For being such an awesome song Ripple has a small footprint viz. performance history. Perhaps the vocals were just too hard to get consistently right live or the tune was too slow? Perhaps it's vibe was outpaced by larger audiences? Regardless it was only played 40 times. 25% (so ten) were between August 1970 and this date. After 4/29/71 it was performed again until the 15th anniversary shows in October 1980. I was played at pretty much every show of those east and west coast runs. After that a mere 5 performances, including 2 more in December 1980, one each in May and October 1981, and the final live airing of Ripple occurred on 9/3/88.
It sounds like someone is a bit out of tune here. Jerry? Nevertheless, the vocals are spot on. You can hear the audience clapping and keeping the beat with the rest of the band. The three part harmonies actually work for the most part. A rarity in the live setting! One thing the chorus certainly misses in the mandolin part. I'm surprised Jerry or Bobby didn't try to re-create it, but oh well. It just dawned on me that I have no idea what Pigpen was doing while this song was being performed. I detect no keys, and he was the only keys player at this point. Did he pick up a percussion instrument or did he just take a break? I'm curious. The last verse takes on that great singalong quality and you can tell the band really enjoys it, as does the crowd by the rapturous applause.
Complete Setlist 4/29/71