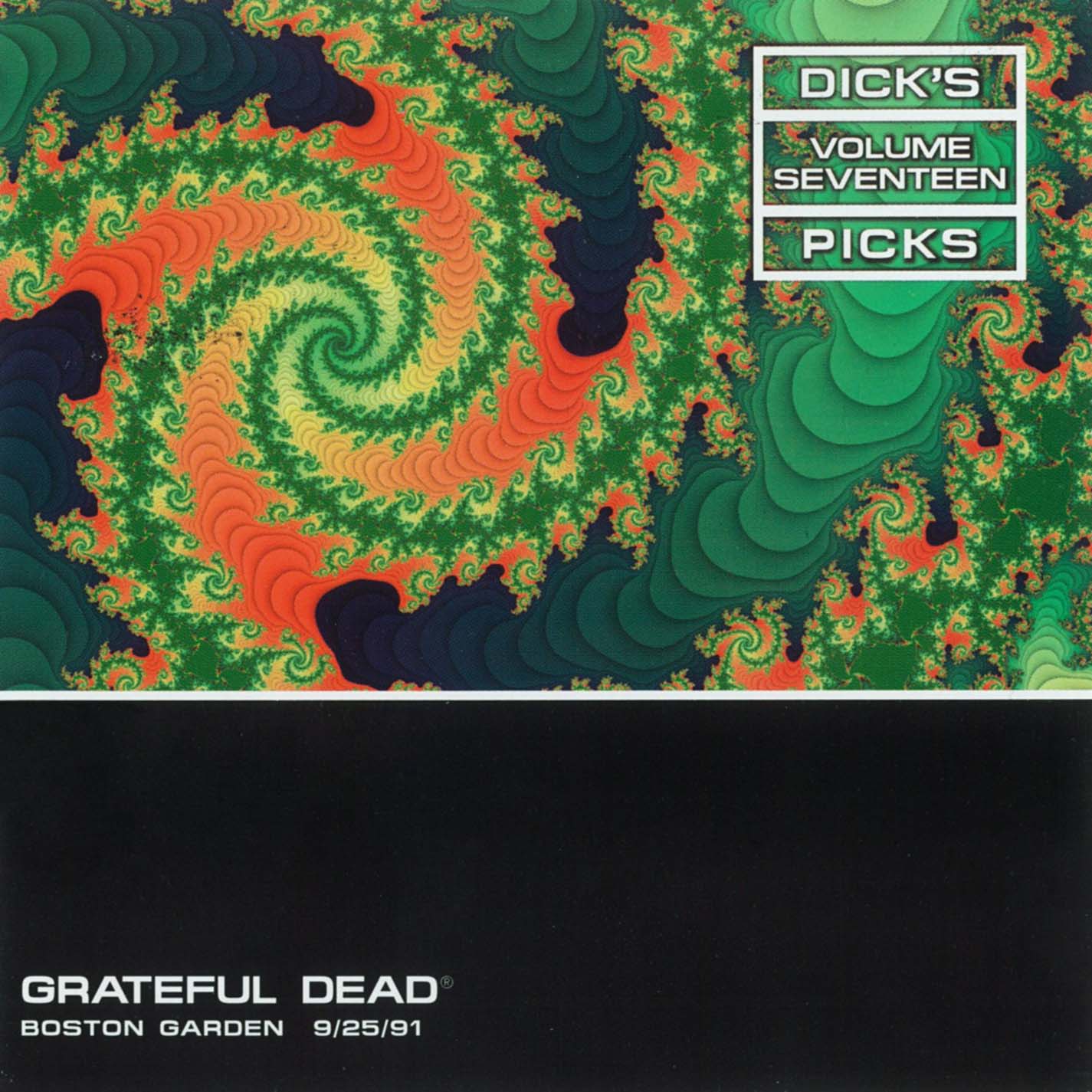 Now The Mighty Quinn (Quinn The Eskimo) is a Dylan cover that I don't think was over-played by the Dead seeing that it was only played 59 times between 1985 and 1995.
Plus, it's a great singalong song. The chorus is something that everyone knows and can belt out with the band and it's a great way to end an evening of rock festivities.
The only other version on a Grateful Dead release was on the bonus disc of Postcards of the Hanging, which included the first ever performance of the song on 12/30/85 so this is a bit of a rarity among officially released Dead material.
Ultimately, this was a simple pick because The Mighty Quinn is a fun song and who doesn't like fun?!
Jerry plucks out the pick up notes and Vince adds an organ patch that sounds like something from "Like A Rolling Stone" which is appropriate for this Dylan cover. Bruce tickles the ivories here adding some nice, clear textures. Pretty much everyone with a microphone gets in on the chorus. That's not always a good thing, but by the second time the chorus hits things are a bit better in that regard. The instrumental break after the second verse/chorus is short. Bruce adds a few thoughts there but it seems like everyone is waiting for someone else to step forward. Instead back to the third verse/chorus combo. After this Jerry takes a few laps around the melody with embellishments from Bruce. This leads to an a cappella chorus followed by another pass through with the full band. The transitions here are a bit clumsy, but everyone is having fun. A good way to go out indeed.
Complete Setlist 9/25/91