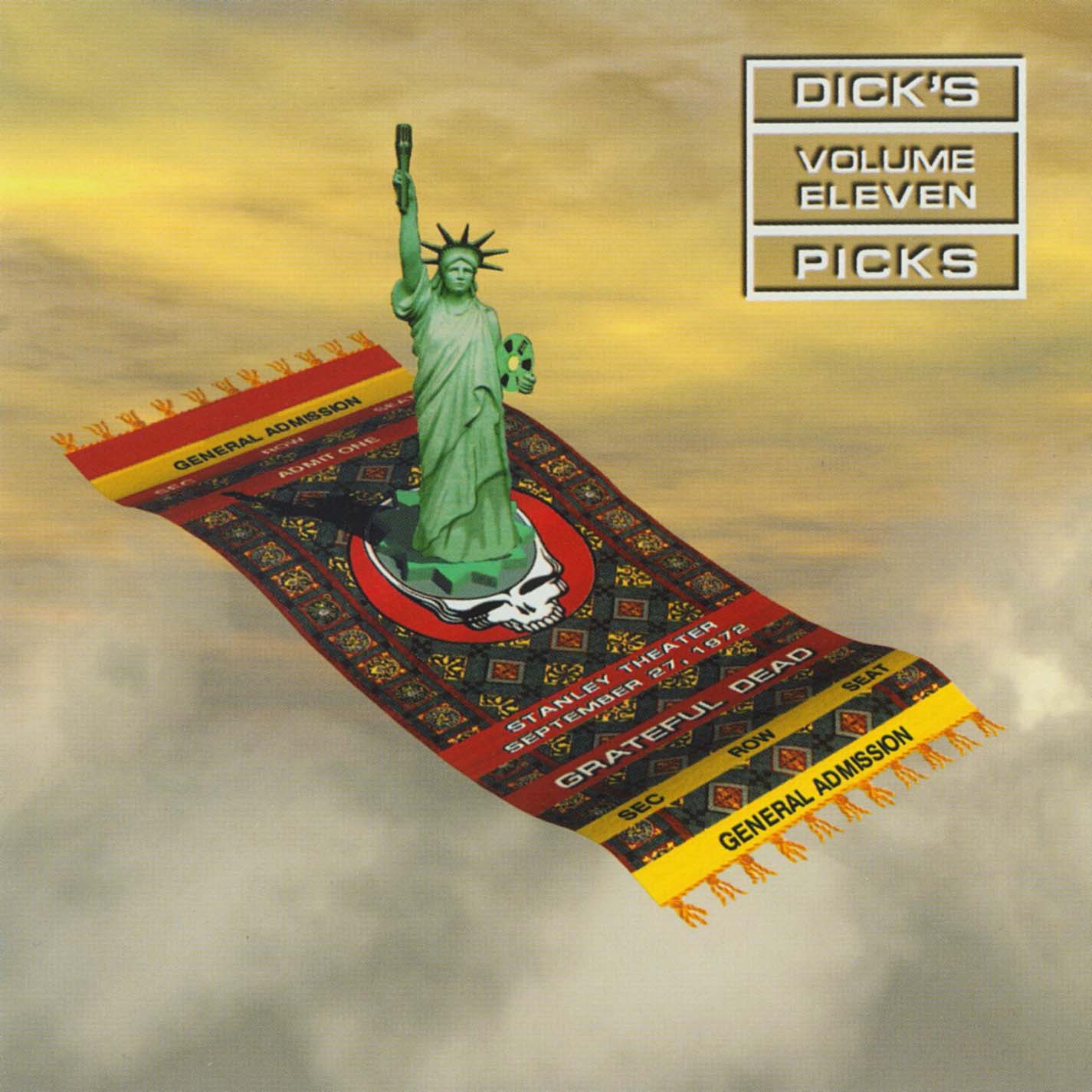 Back to back songs from 1973 earlier this week and now back to back 1972 selections. There certainly was something about that 1972-1974 period.
I don't know what Brokedown Palace conjures up for others, but for me it's very much an elegy of sorts. The "fare thee well, fare thee well, I love you more than words can tell" line is one that really symbolizes the song for me and whenever I hear it I tend to think about those loved ones who have left this world before their time. It's kind of bittersweet in that sense because the melody is so beautiful but the emotion that it evokes for me personally skews to the sad. I think that really speaks to the beauty of the song though. It's not so much a lament in my mind, but an avenue to reflect on and celebrate how these people touched my life.
As a result I love the song and I'm always thrilled when it appears on a release. It seems like this is a song that always delivers and is one that fans always hoped to hear at shows.
Brokedown Palace makes a gentle entry into the set here. There's not much fancy going on here, but it is well played. The vocals are very good, especially for this song and in the live arena.  For me the vocals really dictate what constitutes a good version of this song. I love Phil's little fills right around the 2:00 mark too. They're very minor but add a wonderful melodic touch to the song. Jerry solo here glides flawlessly like a figure skater skating a winning routine. Have I mentioned Keith yet? Because his playing throughout caters to the song so well. Perhaps it's just tonality of the acoustic piano, but it fits the song like a glove. The do-do-dos at the end are a bit shakier vocally, but the gang is really trying so they get points for effort. Clearly the crowd likes it as you hear them roar once the song ends.
Complete Setlist 9/27/72