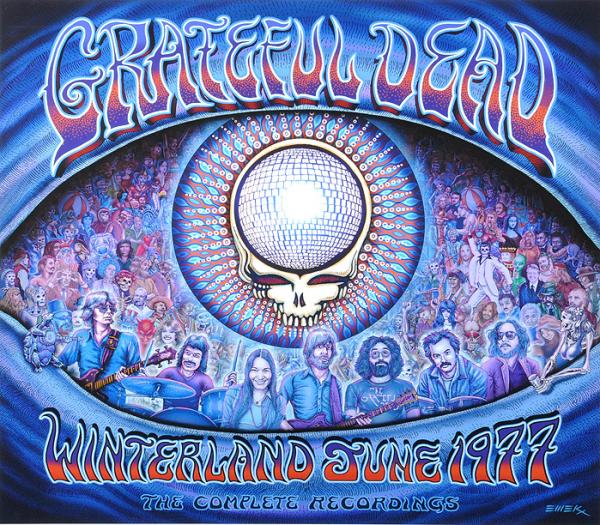 Goin' Down The Road Feeling Bad has been on my brain as of late because I started playing a bit of music again for the first time in a long time and this is one of the songs that's in the mix. First and foremost, it's just a really fun song and fun to play.
[grooveshark width=300 height=40 id=40651112 autoplay=0][/grooveshark]
Listening to this version was interesting as well because it reminded me how malleable so many of the Dead's songs were. Goin' Down The Road Feeling Bad is one of those songs that I expect to have a ton of pep to it and really get folks moving. This night at Winterland saw a more relaxed rendition (as you can hear) and as such offers an interesting contrast especially to what one may expect coming in to it.
If I recall correctly, the band learned the song from one of their many co-conspirators on the Festival Express in 1970. According to the Setlist program GDTRFB was played just shy of 300 times. What really stood out to me though was how infrequently it was played in the 1990s (perhaps a desire to not address what was going on at times in that period?). It was only played once in 1992, three times each in 1993 and 1994, and a mere one time in 1995.
Luckily, there are hundreds (literally!) of other versions to check out if one needs their fix. So in that vein enjoy this take on Goin' Down The Road Feeling Bad!
This is a nice laid back version to start. Jerry has some nice echo/reverb on his guitar that adds some nuance to his playing. There's a bit more gusto when Jerry launches into his first solo, and Keith steps up a bit too, but relaxed feel remains. Jerry changes up his approach right before the 5 minute mark with great effect. The dynamics build here and he even throws in some fanning. You can hear Bobby throw in some mini-fanning too. It's kind of ironic that a song about feeling bad elicits such positive sentiments, but this is a great example of that dynamic. There a bit more bombast, and Phil drops a bomb or two right around 7:00 to signal a shift to the instrumental We Bid You Goodnight sequence. The interplay between Jerry, Bob, and Keith is sublime here and a phenomenal way to end the tune.
Complete Setlist 6/8/77
Previous Goin' Down The Road Feeling Bad DFAY Selections