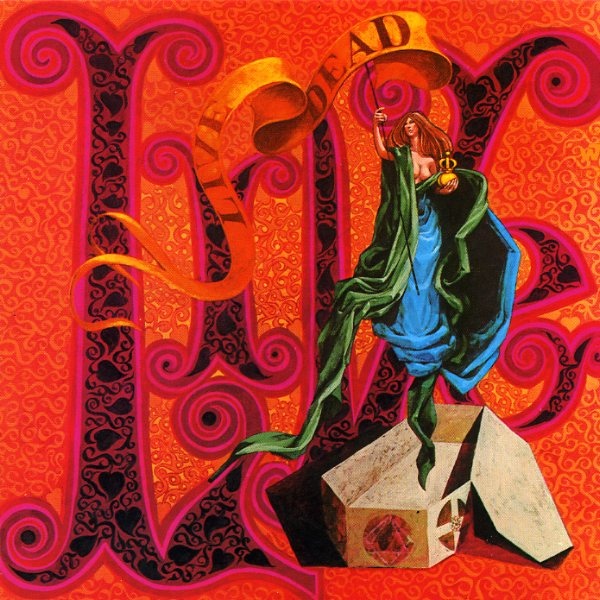 Death Don't Have No Mercy has really grown on me in recent years. It used to be a song that I didn't much enjoy, somewhere near where Bob's blues numbers sit with me. But for some reason I've gained a new appreciation for it. Part of it may be the revival of the song in the late 80s (as represented on the Formerly The Warlocks box set), which had a mellower, less harsh sound than the rawness of 1969.
But after having listened to the more recent versions and getting more acquainted with the song, and then going back and listening to this version with fresh ears made a world of difference. I've said it many times, but that's simply because it's true, that the Grateful Dead had a better sense of dynamics than almost any rock band out there. The ebb and flow of a song, not to mention an entire setlist could be made or broken on dynamics alone. Death Don't Have No Mercy is a great example of that. It ranges from an ethereal, haunting quality, to fiery hot furnace and places in between all in the span of a few minutes.
Perhaps it's fitting the pace to this song is slow and dirge-like given the subject matter and all. Jerry almost whispers the first few lines. There are some really nice organ fills at the end of the first verse, courtesy of TC, I presume. Jerry takes his first solo after the second verse and it quickly builds to be something much more dramatic than what preceded it. Phil's fat bass tone anchors the song and really helps to propel it forward. The fervor dies off quickly as the band heads to the third verse. The contrast in dynamics is striking, but that's a major contributor to the emotional power of the song. There's a brief psychedelic blues swirl as the band ends the song. A fitting ending.
Complete Setlist 3/2/69