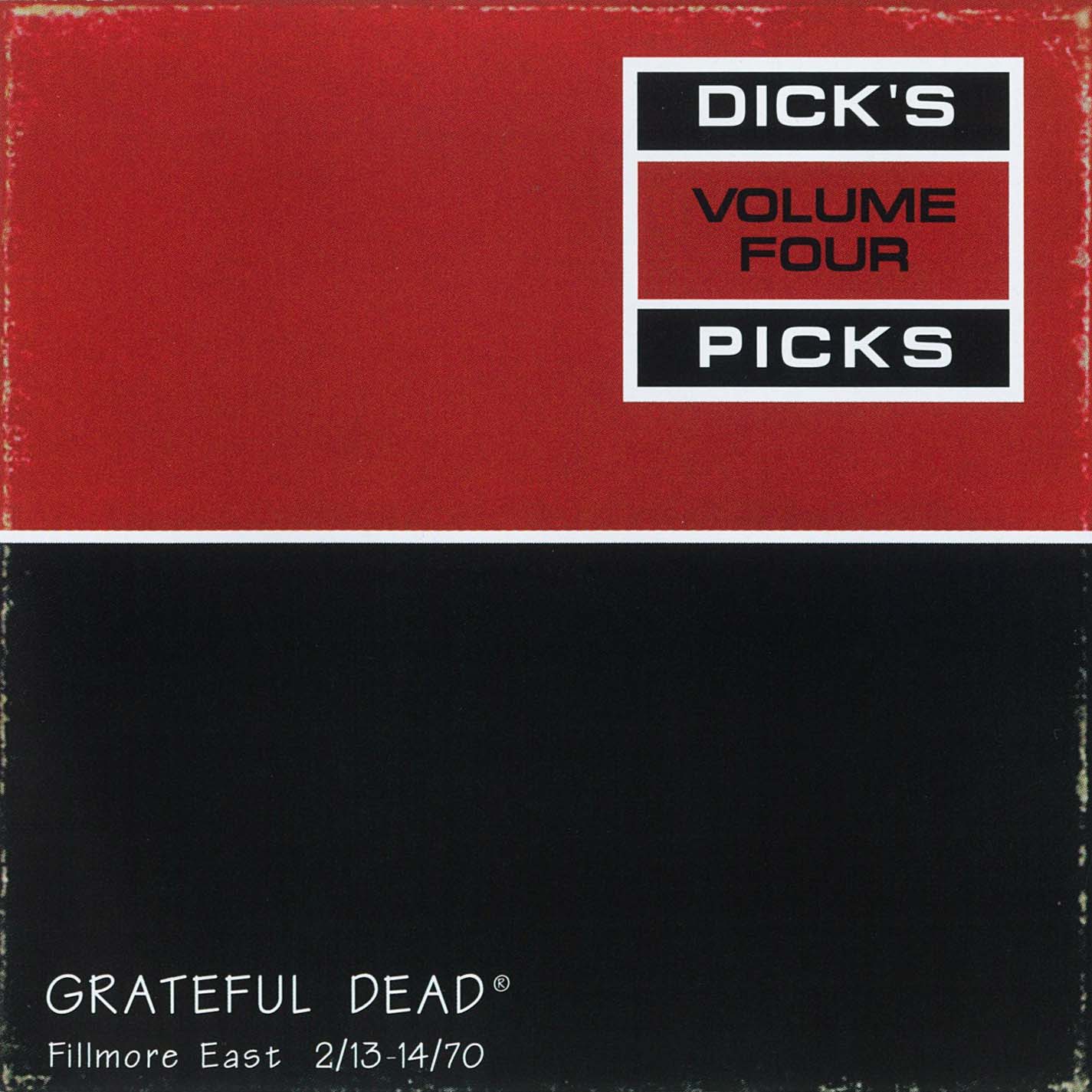 I just have this image in my mind of a Pig and a Bear walking into the Fillmore East…. and all hell breaks loose. The more I learn about both Pigpen and Bear the more I want to know. Talk about a cast of characters.
Both men shine through on this version of Caution (Do Not Stop On Tracks). Pigpen's presence is pretty obvious as he's directing the show from centerstage. But Bear shines through in the audio recording. He did a bang up job. The shows that make up Dick's Picks, Vol. 4 are the same ones that they culled Bear's Choice from. Between the two releases a large chunk of both 2/13 and 2/14 have seen the light of day. Apparently there was a debate at one point about these shows and whether there were multiple sets or not that Bear himself weighed in on.
This version of Caution goes through a plethora of emotions and changes. Plus it's a song I can't get enough of.
Caution doesn't mince words. The song always cuts right to the chase. Of course, oftentimes the song sounds like it is a train barreling down the tracks at full speed so perhaps there's a reason for that. A chugging rhythm provides the foundation for Pigpen to set up shop. Surprisingly Phil's driving bassline is absent here. Instead we get Pigpen ad libbing over a light percussion workout. Jerry starts to exert himself. His guitar has a nice bite to it here too.
At 5:30 the jam turns on a dime from a somewhat tenuous precipice to a confident path down the mountainside. When Pigpen finally steps back to the mic that familiar bassline finally emerges. Bobby joins Pigpen in some "all you need" call and response, and Jerry lends his voice after a few rounds as well. This builds to a vocal cacophony of sorts before petering out. But wait, the touch of mojo hand is just around the corner. The band is slow to escape its clutches and Jerry gently backpedals, almost as though he's wary of moving too quickly. Once a safe distance is established, the construction resumes. Phil lays the foundation with that bass riff he copped from Van Morrison's "Wild Eyes." The band continues to put Caution through its paces until it dissolves into Feedback….
Complete Setlist 2/14/70
Previous Caution (Do Not Stop On Tracks) DFAY Selections