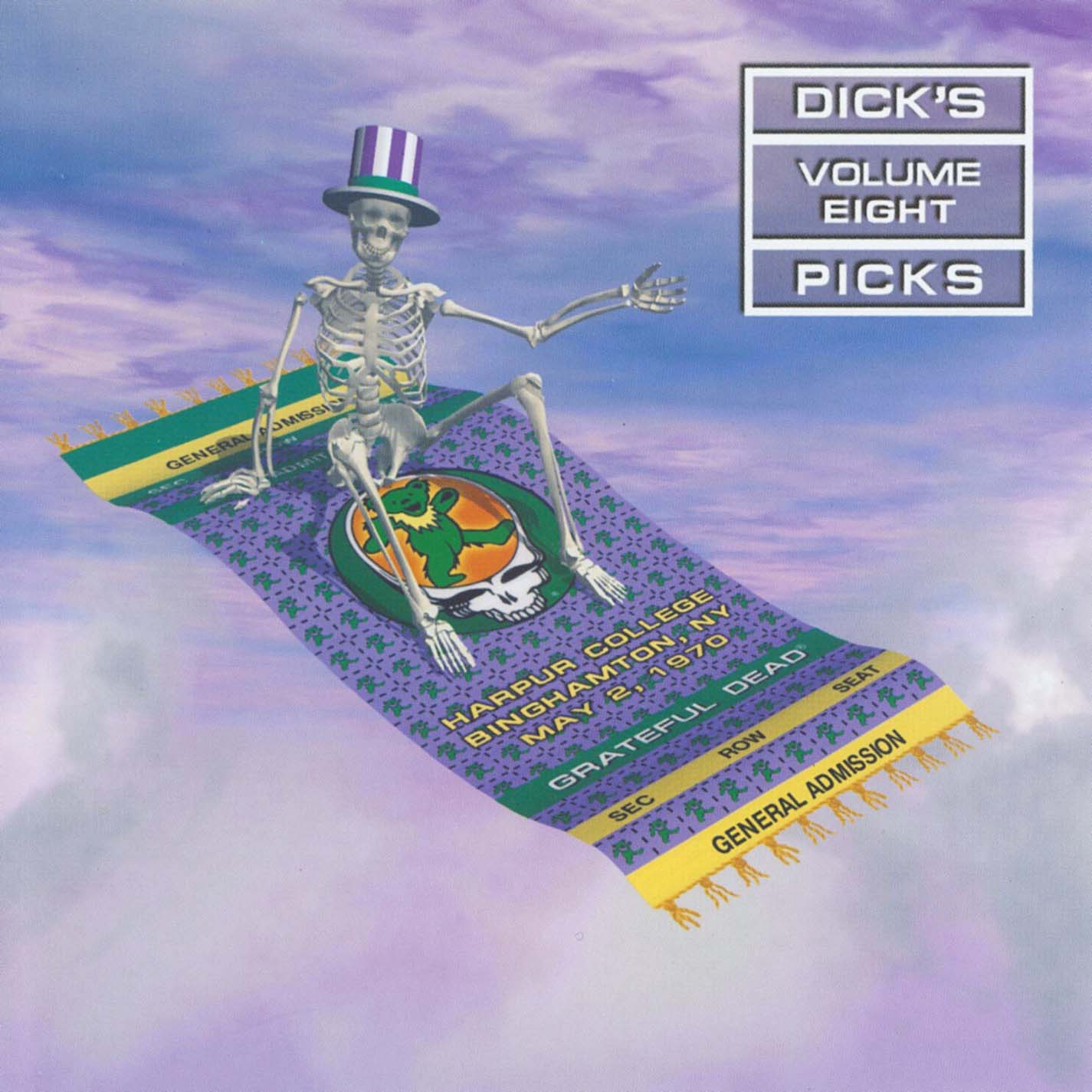 Two Cumberland Blues in the span of a month? Probably a bit more condensed than I'd prefer but I make no apologies.
Clearly I'm a big fan of the song and when the band hits their vocal parts it doesn't get much better. This version comes from the famous Harpur College show when the Grateful Dead and the New Riders of the Purple Sage were touring together. The Dead played an acoustic set at their shows on this tour and were often joined by some of the New Riders. I'll admit that I don't know if any of the New Riders play on this tune, but I don't think they do. This is an electric/acoustic hybrid, as Jerry plays some electric guitar and the combination of that with the driving, vamping acoustic part is really cool.
Long story short – combine all of the above and you've got a winning version of the Grateful Dead's Cumberland Blues!
First of all, you have to love the acoustic guitars. The vamping chords sound so much better on acoustic for some reason. Jerry spins the lead via his trusty electric though. The vocal performance here is quite strong, and let's be honest the sign of a good Cumberland Blues is often whether the band can hit their vocal parts. Jerry's speedy, snappy guitar lines provide a textural counterpoint to the rest of the arrangement here. The main guitar solo here elicits some whoops and yells from the crowd and with good reason. Bobby takes the mic for the next verse and is greeted with cheers as well. Those college kids at Harpur must have been in a good mood this evening (well who wouldn't be with this kind of playing?!). The band clearly fed off the crowd vibe this night as well. Luckily everyone can reap the rewards now with Dick's Picks, volume 8.
Complete Setlist 5/2/70
Previous Cumberland Blues DFAY Selections