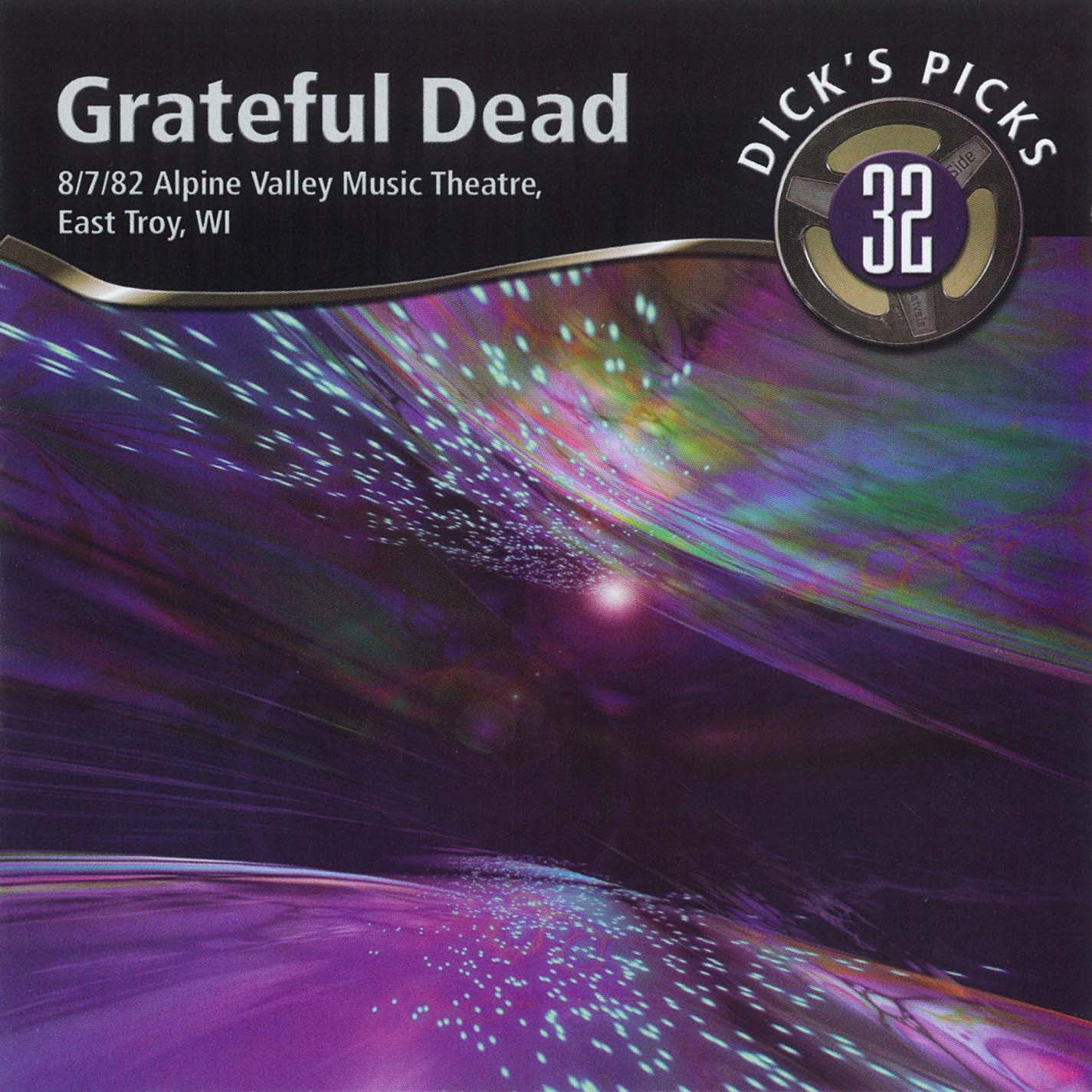 I wonder if the shine had worn off of Althea for the Grateful Dead by mid 1982? The song was in extremely heavy rotation in 1980 and 1981, but by 1982 the number of performances per year starts to level out.
On the one hand you can't blame them for playing it so much in 80-81. It was a new song and arguably the strongest song on their most recent album. To answer my own (mainly rhetorical) question, I don't think the band grew tired of the song as much as it simply took on a "normal" rotation. Let's be honest, who could really get sick of Althea? It's such a great tune, and the imagery and characters are some of the most interesting and active in the Hunter tradition.
Totally unrelated from this performance, but in looking up Althea on the setlist program a show from later in 1982 jumped out at me. The 11/26/82 show from the Bob Marley Performing Arts Center in Montego Bay, Jamaica. An audio stream is available here. Just reading the first comment it sounds like a magical show. Definitely one worth checking out. If anyone ever invents a time machine this may be a show to catch just for the environment!
Jerry's got a really bouncy tone here and he's got a root-strum thing going on where he really emphasizes the root note of the chord giving it a little extra oomph. There's a bit of a root-five feel here as well giving this kind of an oom-pah band feel during the verses. It's actually pretty fun. Weir is attempting to play some slide guitar here so proceed with appropriate levels of caution. Luckily he seems to be turned down a bit in the mix so it's not as in-your-face as it could be. Do we thank Dan Healy for that? Jerry doesn't seem to keen on taking a bona fide guitar solo here. The instrumental section between verses has him pretty much sticking to the main melody line with some of those accented bass notes thrown in. Brent adds a bit of flourish here and there. It's not until the final instrumental section around the 6 minute mark that we really get a major derivation from the norm here. Jerry finally has a flash of inspiration and Brent joins him for the ride. It's relatively brief considering this is an 8 minute song, but it's better than nothing. All in all, a solid version of Althea that gets its legs under it just a little too late.
Complete Setlist 8/7/82
Previous Althea DFAY Selections