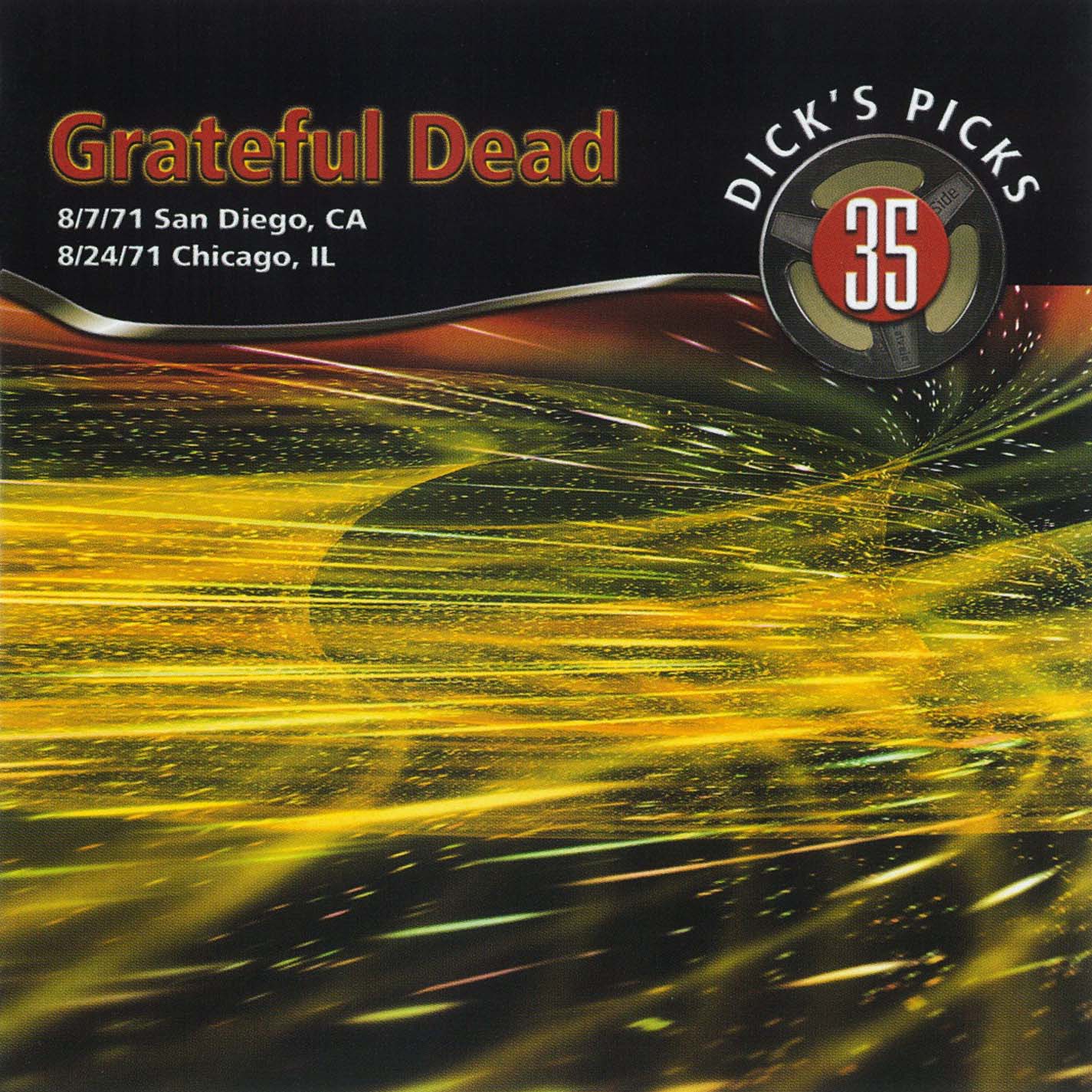 [Edit: A redditor kindly pointed out that I confused the Hard to Handle on DP35 and the one on Fallout from the Phil Zone as the same. Today's soundboard recording was actually from the day AFTER that infamous performance on 8/6/71. Other selections from 8/6/71 WERE included on DP35, but NOT Hard To Handle. Apologies for the error.]
This is perhaps the most famous Hard To Handle out there. I've tried to steer away from obvious choices at times, but this is one that just cannot be denied.
Before the House Boat Tapes surfaced folks had to make due with the audience recording from this show. The fact that it was a very good recording certainly helped, and that version was even captured for posterity on Fallout from the Phil Zone. I've heard people claim that even though the soundboard of this has been released, and that they by-and-large prefer soundboards, that they prefer the audience recording. I'm good with either, but this was the obvious choice this time around from Dick's Picks 35.
A side note spawned by DP35. The 8/24/71 material on this release was taken from the Auditorium Theatre in Chicago. I saw two shows at the Auditorium when I lived in Chicago and it's a phenomenal venue. I saw Mark Knopfler and Bob Dylan there on separate occasions. Even up in the nosebleeds, which is where I could afford tickets as a poor graduate student, the shows were great. I can only imagine how great it would have been to see the Grateful Dead at that venue. I highly recommend it for anyone who hasn't been!
Phil is loud and in charge on the soundboard recording, and the staccato chord chops Jerry plays have a very Motown/Stax quality to them with some nice reverb/echo on them. Did I mention that Phil's got some real dirt in his tone here? Man, it's all grizzly and thick. It's almost like Bob and Jerry decided to let Phil play lead bass throughout the song. I can definitely see why Phil wanted to include this version on Fallout from the Phil Zone! It's not until half way through the song that Jerry decides it's time to get out of the rhythm groove and lay down a solo. Clearly Jerry and Phil are pushing each other here and that always makes for a good time. Phil hits some big notes right after the 6 minute mark giving things a different feel for a measure or two. Jerry blows right through, his foot firmly on the gas pedal by that point. The song continues to build to a climax. Just after the 7 minute mark the verse groove returns as does Mr. McKernan. Note how Garcia just tears right through the usual break just as the song ends? En fuego!
Complete Setlist 8/7/71
Previous Hard To Handle DFAY Selections
[AMAZONPRODUCTS asin="1617130869″ features="0″ locale="com" listprice="0″]