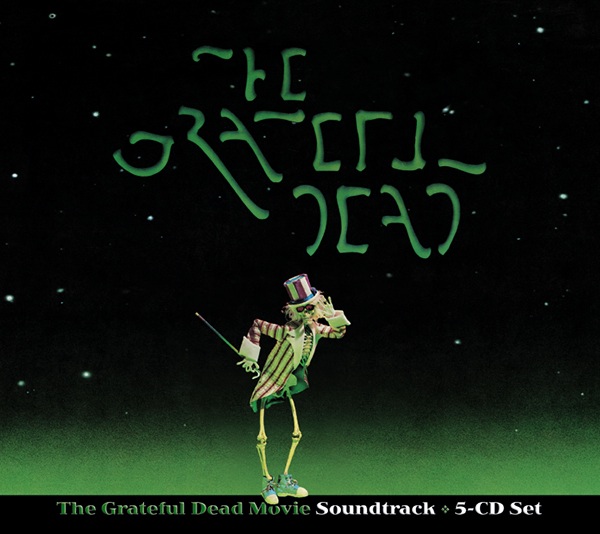 This was the penultimate night of a 5 show run at Winterland Arena in San Francisco. What stands out about this run was that they were the last shows before the band went on hiatus. Apparently the cost of running the Wall of Sound became prohibitive and the financial straights it caused was one of the factors that led to the hiatus, if I recall correctly. The entire run was filmed and released as The Grateful Dead Movie. When they went through and remastered and expanded the Dead's studio catalog in the early aughts, the only release that didn't get said treatment was Steal Your Face, which was recorded at the same run of shows. Instead, they released a 5 CD set – The Grateful Dead Movie Soundtrack. It didn't have all the same songs as Steal Your Face, but the sound was MUCH better. As far as I know these were the only shows from 1974 and the WOS that were recorded on multi-track. As such they are essential to any Dead collection, in my humble opinion.
Black Peter isn't a ballad, but it is a mellow tune. As far as the slower Jerry tunes go this isn't one I typically gravitate toward, but the first time I heard this version it quickly established itself as the one to beat in my book. First off, you'll notice that even though it's slow it still manages to swing a little bit. Keith's piano leads sound like amplified ice crystals throughout the song. Phil is very upfront in the mix. This would be the last show with only one drummer as Mickey rejoined the boys the following evening before they went on hiatus. Garcia's first solo is almost like that of a horn player in that it almost seems to breathe. As ever, Bobby and Keith add the right amount of color and Phil and Billy keep the ship on track. Since this was mixed from multi-track all of the instruments sound great in the mix. It's recordings like this that really make one recognize Weir as the unsung hero he is.
As Garcia sings about the sun coming up and going down the band follows the lead of the lyrics and build up before settling down into a mellow groove again. Jerry's voice sounds phenomenal here, too. There's no straining to reach the right note, as was sometimes the case during slower tunes in later years.
Following the "run and see" line the band traipses off into another instrumental segment. Jerry leads the way, but Bobby sounds like he's vying for position as well at times. On the whole it's just great ensemble playing. Jerry adds just the right amount of blues to make his solo stand out while remaining true to the song itself. The song ends with a classic blues run and a roar from the crowd.