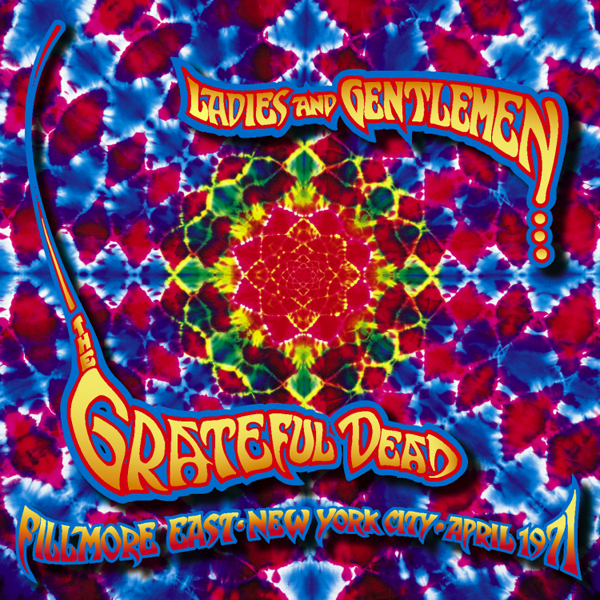 When I was in high school I remember talking to a fellow student about the Grateful Dead. Fillmore East 2/11/69 had been released by that point and we were talking about the release and the songs on it.
I remember thinking "WTF?" when he said, "Yeah, and that I'm A King Bee". Don't get me wrong I like the Pigpen blues numbers, and have certainly gained a deeper appreciation of them in the years since high school, but I remember not being excited by the song. At. All.
Well, on a whim, looking for something to write about and trying to keep the variety of this project in tact, I decided to give King Bee another try. Ladies and Gentlemen is one of my favorite releases so I figured that would be a good place to start. You know what? I really liked what I heard. I hadn't given King Bee a close listen, well probably ever, and doing so now with the aforementioned deeper appreciation of Pigpen's blues probably helped. I'm sure the multi-track recording didn't hurt, but man this number just rocks. I really like the deep southern blues vibe that they channel here. That's what really sold it for me – that ability to conjure another style while still maintaining the "Deadness" of it all.
Enjoy!
King Bee slinks out of the gate with a swampy, down-home bayou vibe. Pigpen throws in a bit of harp for good measure. Neither Bob nor Jerry are setting the world alight here, but they're both serving the needs of the song. Having only one drummer certainly gives this number more breathing room and it doesn't feel as cluttered. The first big instrumental section is dominated by more harmonica from Pigpen—certainly nothing to shake a stick at. Jerry is up next and he's got an amazing tone on his guitar here. There's just enough natural distortion that it breaks up ever so slightly, yet some of the notes almost have a glass-like quality in their clarity. It's a thing of true beauty. When Pigpen gets to the "pull your car in my driveway" verse Phil jumps out in the mix. That's probably the main cue to wrap up the song because that's exactly what happens in short order.
Complete Setlist 4/28/71
[AMAZONPRODUCTS asin="B00MU1YEO0″ features="0″ locale="com" listprice="0″]