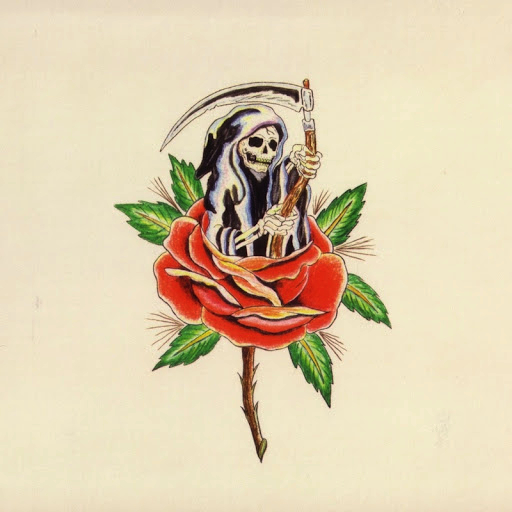 I've been fortunate enough to be able to play more music lately. I've started to jam with a guitarist (we're still looking for a drummer) and we play a range of stuff. Plenty of blues, some pop, and definitely the Good Ole Grateful Dead. One of the songs the guitarist really wanted to place was West LA Fadeaway.
I'd never even attempted the song before, but was more than happy to try. Turns out it's a pretty fun song to play. Needless to say I've been listening to the song more lately than I ever have previously and I figured it was time to reflect on that a bit here.
Looking back I'm a bit surprised this one wasn't played more frequently – only 140 times between 1982 and 1995. This particular version was the only one on the fabled Spring 1990 tour.
If you compare this one to the previous West LA Fadeaway selection in these pages the difference is night and day.
I know this is one of the Dead songs that Los Lobos covers, too. I haven't heard their version but I've heard others say it's pretty good.
The live version of this song has more bounce to it than the studio version, that's for sure. Phil is up in the mix and eases his way through the changes. I find Brent's keys to sound very good here, especially in the first verse or so. I'm not sure if that's a specific patch or sound but it seems a bit different to my ear. Perhaps I'm just making it up in my brain. During the second instrumental break Jerry sticks to his tried and true method of working around the melody. Nothing fancy here, but solid playing for sure. It's worth listening closely to Weir throughout as he finds plenty of unique rhythm approaches to implement. Overall, I'd say that while not a spectacular song in my eyes (it's no Terrapin or Eyes, for example) this is a great mellow groove song. For a first set tune that's what I want and expect so no complaints from me in that regard.
Complete Setlist 3/22/90
Previous West LA Fadeaway DFAY Selections
[AMAZONPRODUCTS asin="B003KWT85I" features="0″ locale="com" listprice="0″]