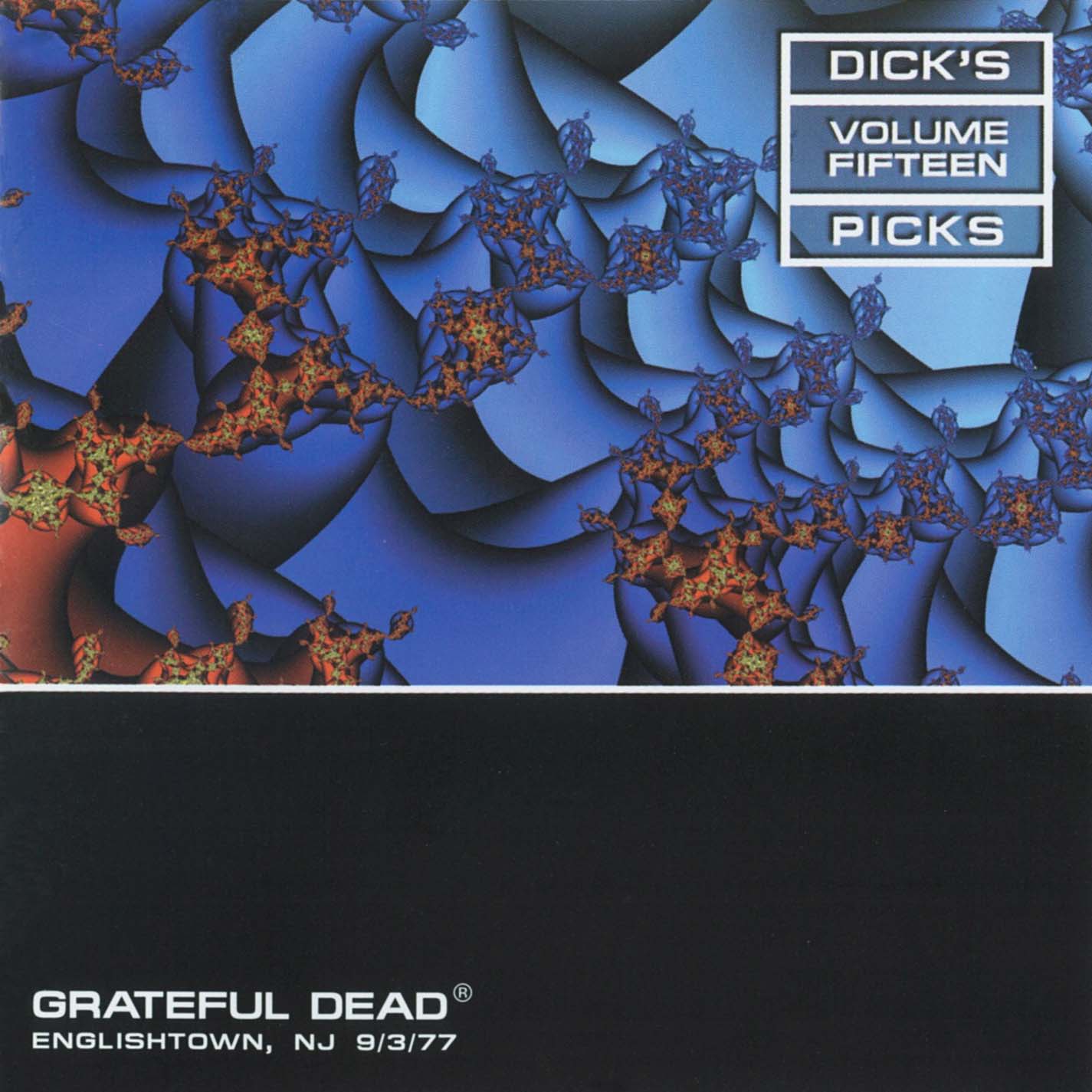 Somewhat surprisingly this is only the second Peggy-O I've picked here. The last one was from 1980, but for me some of the very best Peggy-Os were played in 1977. It's only natural then, in my mind to move to that hallowed year for the next one.
A quick look through the Setlist Program reveals that Peggy-O had a pretty long and distinguished career. I so often associate this song with 1977 that I forget about its earlier performances, which include a couple in 1973, a handful in 1974 and 1976, and even one in 1975. But the meat of Peggy-Os run was from about 1977 through 1981. It didn't seem to get as much play annually after that, but it was still a constant in the repertoire.
1977 gets a lot of plaudits from a lot of people. For the most part I agree that 1977 was a very good year for the Grateful Dead. There are some instances where I would have preferred a bit more setlist variety, something closer to the previous year. Who wouldn't have wanted to hear Crazy Fingers in 1977? Or get a few more Help/Slip/Franks squeezed in there? But some songs greatly benefited from the well-oiled Grateful Dead machine in that year and for my money Peggy-O is one of those songs. As with any song, you can find great versions of pretty much anything in every year/era, but I think as far as consistently great versions Peggy-O and 1977 go together like peas and carrots.
Phil really stands out to my ears as this Peggy-O gets going. He's playing a very bouncy bass line, which juxtaposes the more legato feel of the song here. Listen right around the 2 minute mark when he takes it into the upper register. The first instrumental break has Keith playing some lovely piano. Jerry is up in the mix and his signal is a bit hot, but what starts as a slow burn starts to throw some sparks before dipping back into the next verse. Keith seems just as busy as Jerry is once the next instrumental section rolls around. It's amazing how well Keith both fills out the sound with his chording and adds melodic intricacies with his spirited runs. You can hear the accented playing from Keith signal their return to the verse. I always like it when you can pick up on the musical cues for things like that since a lot of cues are often visual and don't translate to tape. More than anything this Peggy-O just reminds me how much I adore the 1977 versions of it. Weir has a bit of fun with the crowd talking about Mickey's headphones before heading into New Minglewood Blues.
Complete Setlist 9/3/77
Previous Peggy-O DFAY Selections
[AMAZONPRODUCTS asin="155022932X" features="0″ locale="com" listprice="0″]