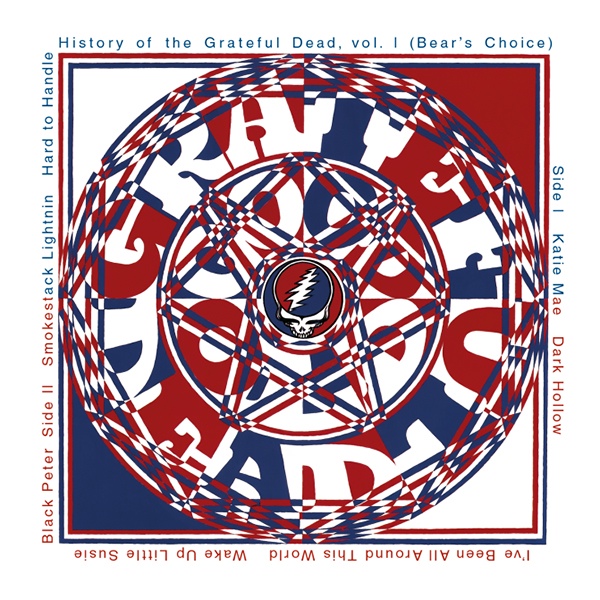 Yesterday's celestial theme continues, this time a bit closer to terra firma with Sitting On Top Of The World. It seems the closer we get to earth, then, the more rock and roll we get – at least in this particular sequence.
This song was originally recorded by a band called the Mississippi Sheiks, who were way more influential than most people probably realize. (Legendary Irish guitar hero Rory Gallagher even penned a song titled Mississippi Sheiks.)
The Grateful Dead stopped playing this song at the end of the Europe 72 tour, which is a shame because it's a nice upbeat song that would have been an excellent first set staple for many years had they stuck with it. Give me this tune over an El Paso or Mexicali Blues any day! But I digress…
This particular song was included on the expanded version of Bear's Choice when the Golden Road box was released a number of years ago. It's a great addition to a solid release. (If you have the original release, the bonus tracks can be purchased separately in digital format, FYI.) Enjoy!
Gotta love those slinky pick up notes! Just those two notes reek of the Mississippi Delta. The intro is a bit more protracted in this version than other I've heard. Jerry plays a bouncy little solo between the verses at the one minute mark. The next verse he throws in an extra "other side", one of those small lyrical nuances that let you know he's having a good time. A bit of a longer solo follows that verse and Jerry plays it like a true bluesman, making his guitar glide and squeal in all the right places. The break headed back into the last verse is a drawn out a few extra measure as well. Gotta make sure everyone knows where to go next! One last tag on the song's eponymous line and it's done. Short and sweet, but oh what a delight!
Complete Setlist 2/8/70
Previous Sitting On Top Of The World DFAY Selections
[AMAZONPRODUCTS asin="0983358931″ features="0″ locale="com" listprice="0″]