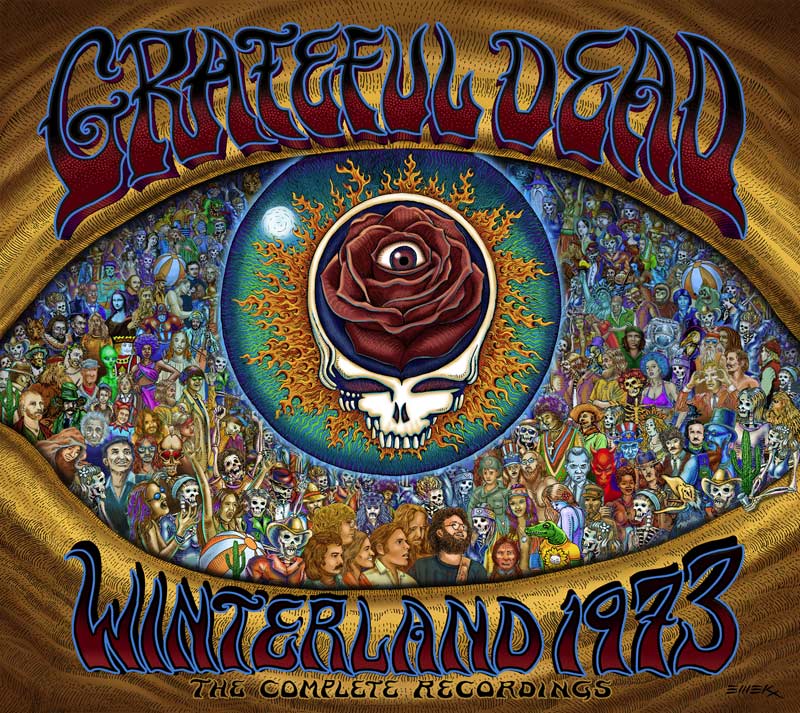 Ramble On Rose is one of those songs just dripping in Robert Hunter's imaginative imagery. Who are these characters? How do we know Otto is crazy? Is this a well deserved nickname? If so, just how crazy is he?
Regardless I always find this to be a really fun song to listen to as well as to play. It's a Dead song that I can usually work my way through on the guitar, even though I'm just a strum bum on that particular instrument. Of course, these days most of my playing is limited to the occasional bath time serenade, although I typically get requests for the same song over and over again from my two year old. Such is life. I figure that if I keep playing good music in the car and around the house he'll come to appreciate it. But if he doesn't take to it I have another kid to try to brainwash groom in a couple years time. I just realized that I'm rambling a bit here… excuse the pun, as it wasn't intended. I will stop now and leave you to the music. Enjoy!
[grooveshark width=300 height=40 id=25770835 autoplay=0][/grooveshark]
The intro riff is drawn out here as the band runs through it several times before Jerry starts singing. Phil and Bobby immediately stand out to my ear. Bobby fills in all the small spaces just perfectly, while Phil lets the groove breathe a bit. No one is pushing for the spotlight and the ensemble playing here is spot on.
Jerry's solo starts with the melody line, but takes a few excursions off the beaten path before coming back for the Crazy Otto verse. I think there's a missed chord at the end of one of the lines, but the machine keeps plugging along. Keith adds some tasty flourishes during the chorus on his grand piano.
What's that I hear? A Phil bomb? Yes, please, and thank you. Another helping? Don't mind if I do.
One more run through the chorus and that is that. Fun, well-played version of this bouncy tune.
Complete Setlist 11/11/73
[AMAZONPRODUCTS asin="B001TW2S9O" features="0″ locale="com" listprice="0″]