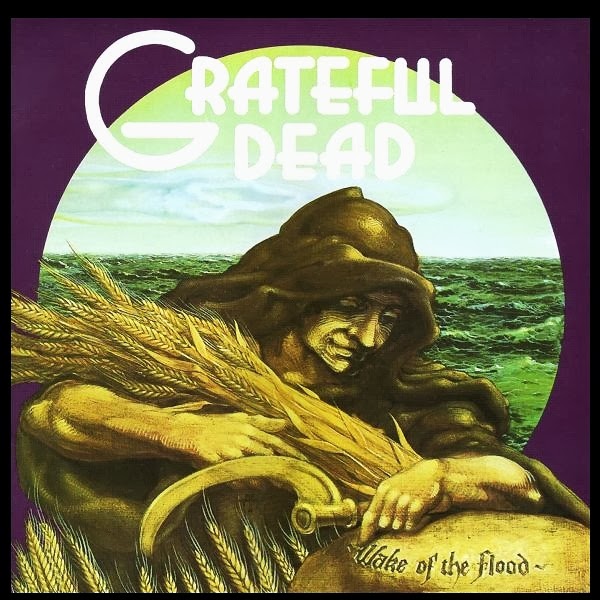 Today is a day 40 weeks in the making and one that I've put some thought into for the blog. I'm currently in the hospital with my wife awaiting the arrival of our second son. There are several choices in the Dead canon that relate to the idea of new beginnings and renewal. I thought long and hard about finding a Let It Grow for this occasion, but settled on Eyes Of The World. Eyes seems to have more of an innocence vibe and I find the lyrics more appropriate for such a natal event. (I'm a big fan of Let It Grow so don't be surprised if one shows up really soon. My copy of DaP9 just arrived and I'm yet to get to the third disc, but I hear great things about that WRS.)
I've always been a big fan of the Dead's studio work. I know that the band were generally not a fan of their studio efforts, but I tend to find them very underrated, especially the run from about 1970-1975. Pretty much all of the studio records in that period are solid gold in my opinion. When I got the expanded WOTF this version of Eyes really stood out to me and I've enjoyed it often in recent years. I believe this was the tour right after the album came out so this was new to the repertoire. The band attacks the jam with the passion and ferocity one would expect of 1973. The fact that it clocks in at over 17 minutes doesn't hurt either. I always dig the Stronger Than Dirt jam in these early Eyes, and Jerry just lays it all out during the jam. Keith has a nice Fender Rhodes going at the same time which has a real soft, warm sound that complements the trebly, ice picking tone of Garcia's guitar in this version.
So sit back, relax, and give this one a spin. I think you'll find something you like in there somewhere.
Complete Setlist 9/7/73
[AMAZONPRODUCTS asin="B000E1ZBEU" features="0″ locale="com" listprice="0″]