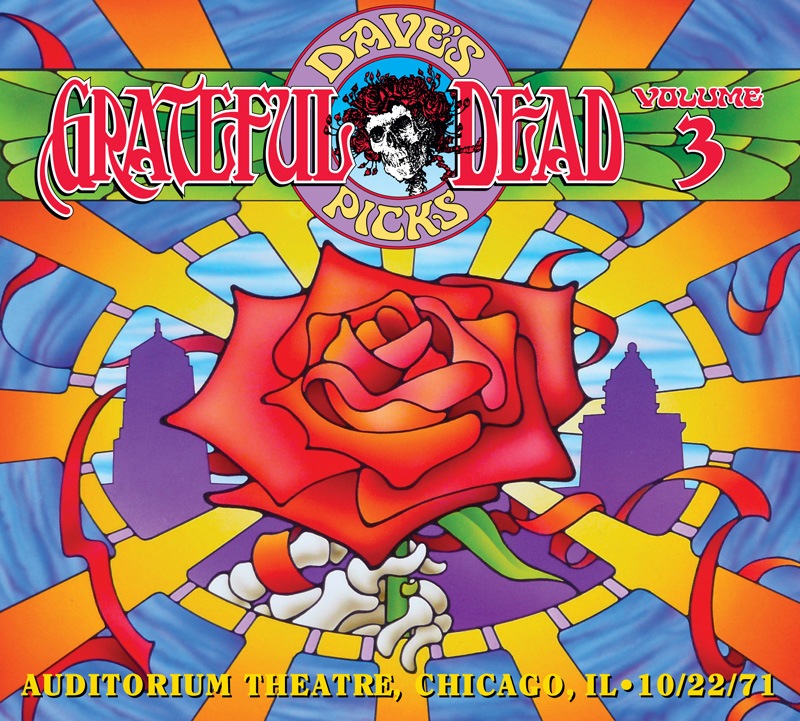 That's It For The Other One originally appeared on the Anthem of the Sun record. The suite, which was basically The Other One bookended by Cryptical Envelopment with a section of drums thrown in for good measure, got a good deal of play between 1968 and 1971. This version was one of the last Crypticals until the band attempted to revive it in 1985, although it seems those latter day CEs were inconsistent and garnered mixed results.
Regardless of latter day sins, if you want to call them that, this is a kick ass version of the whole Other One suite. Keep in mind, too, that this was Keith's 3rd show with the band. Ok, now go ahead and listen. The sound of minds blowing across the country will be a good indicator of who's given this one a spin.
As always, comments, etc. are welcome in the comments!
Putting on my good headphones I can really hear the difference between what Jerry and Bobby are playing in the intro. I'd never realized what Weir was playing so this is a bit of a revelation. I've always loved the Cryptical section. Phil's is loud and present, especially during the walk down section. The new guy (Keith) seems a bit reserved in the early going.
Thud. Crash. Bang. Followed by a flurry of drums and we're entering The Other One territory. Percussion is the name of the game until about the 7:30 mark when Phil decides to drop a major bomb and the band launches full bore into The Other One. Phil is just going nuts. The new guy isn't so reserved anymore either. He's right in-step with Jerry and Phil. Really, it's the latter who seems to be driving the ship, however. Jerry sounds like he's really trying to take the wheel and as things devolve a bit you can really hear Jerry, Phil, and Keith distinctly. Billy is really sitting back, and where's Weir? They start to build back up, and oh! there's Bobby. This is a fierce, pedal to the metal version.
Everyone locks into the verse groove and Bobby lays down the first verse. Phew! What a workout thus far. Keith comes around and adds some nice runs right after the "Comin' Around" section, almost like it was an invitation. That acoustic piano provides an interesting sonic counterweight to Phil's fat, overdriven bass sound. At about the halfway point of this version (c. 14 minutes) things calm down a bit and the guys start to stretch out. Things take on a more free-form element and the hard and fast groove gives way to ethereal jamming. This continues for several minutes, around the 19 minute mark I thought I heard a very brief line from Jerry that could have come from Dark Star, but this is a fleeting moment. Keith continues to impress throughout and listening to this makes me all the more disappointed he's virtually non-existent on the 10/31/71 Dark Star. During the 20th minute they start to get a little less dissonant and it sounds like they're trying, albeit slowly, to get back to a consistent groove only to dissolve back into the ether for a few more minutes.
A Phil bomb at the 23 minute mark is the call to order that finally gets everyone back on the main Other One groove. It doesn't take long to get back on track, both Jerry and Bob throw down some fierce guitar, and Phil plays like a man possessed throughout this entire song. Comin' around!
A gentle transition back into Cryptical allows Jerry to voice a couple of lines before they jam a bit on the new theme available to them. Definitely more laid back than the barrage that follow drums about 20 minutes earlier. The "you know he had to die" melody is played on repeat toward the end and it slowly, but surely morphs into the intro to Deal. Now that's pretty cool.
Complete Setlist 10/22/71