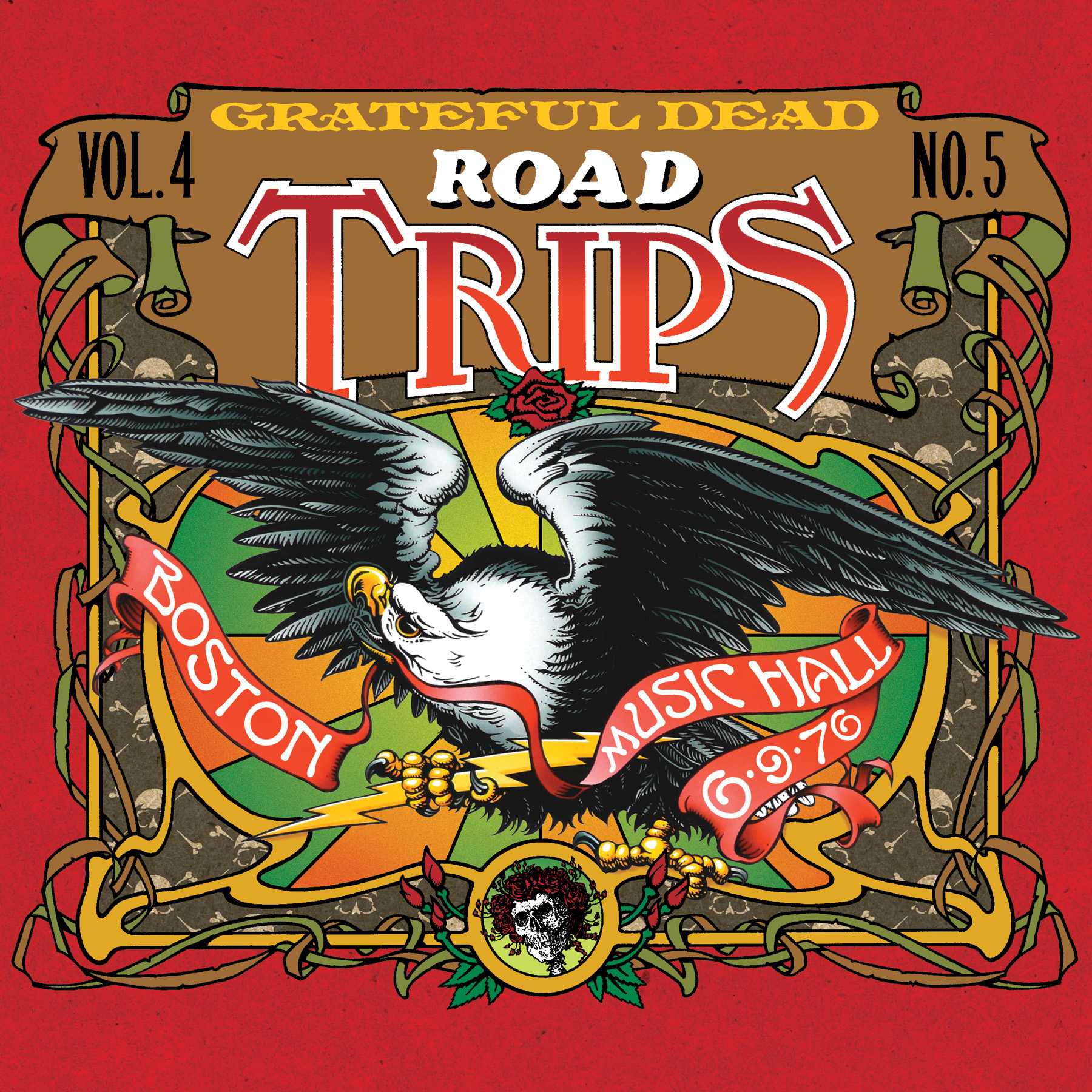 Although the Dead were on touring hiatus from October 1974 to June 1976 it'd be unwise to say that the band was unproductive in that period. Not only was Jerry working on The Grateful Dead Movie, but the whole band was recording Blues for Allah, Bobby was working up an album with Kingfish, and Jerry put out his Reflections solo album.
Mission In The Rain was one of the cuts from Reflections that briefly appeared in the Dead's repertoire when they returned to the road in June 1976. The band only played the song 5 times, all in June of 1976, of which this is the third one ever played. Of course, Mission remained a staple of Jerry's solo canon and a number of nice versions exist on Jerry releases (we may get to those in time).
There is some fiddling around before the slow, minor key intro to the song begins. The pace here is like molasses in January, but after one verse Phil's bass riff signals a change to the bouncier meat of the song.
Donna adds some very nice, soft backing vocals here. This is still an early version of the song, relatively speaking, and it is that much better with Ms. Donna Jean on board. Keith throws down some nice riffs, but it seems that Phil and Bobby are a bit tentative here. You can almost tell that they everyone outside of Jerry, Donna, and Keith are a bit unfamiliar with the tune. Nevertheless, Jerry delivers a nice solo and Keith complements him quite well. The interaction between those two had yet to devolve too much. Phil is on point with the changes, but seems to play it safe.
Garcia and Keith are leading the dynamic shifts here and the interplay between those two is really what strikes me as interesting about this version of the song. The final instrumental passage is filled with a number of nice exchanges, and the song ends fairly unceremoniously.
Complete Setlist 6/12/76
[AMAZONPRODUCTS asin="B00HBHKHKS" features="0″ locale="com" listprice="0″]