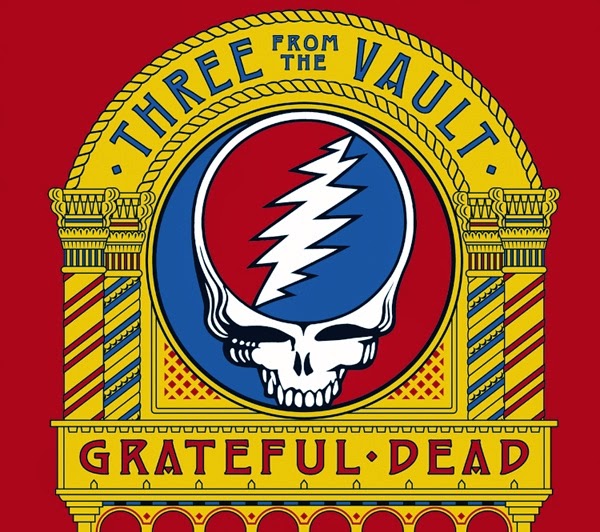 In a lot of ways Truckin' is the quintessential Dead song. It's got a bluesy feel, a driving beat, interesting lyrics, and some serious jams. After spending the day chasing toddlers around it seems like an adequate description of what was going on. And since it's almost 9pm and I'm just getting to this now, I needed a good, peppy song to help motivate me to push through and write tonight. "One good thing about music, when it hits you feel no pain." Well, that may not be entirely true, but I certainly understand the sentiment, and yes, sometimes music can help push you through. This song certainly fits that bill for me today.
[grooveshark width=300 height=40 id=35573919 autoplay=0][/grooveshark]
When looking for a version of Truckin' for today I wanted something a bit more raw so the 70-71 period seemed ideal. Glancing through my options this one just jumped out at me. I've always liked pretty much everything I ever heard from this Capitol Theatre run, so I felt confident diving into Three From The Vault. I know that much of this run was recorded in multi-track for what became the Skull and Roses live album. I sure wouldn't mind a box set released of this whole run if that were possible! This is the first show without Mickey in the band, as he left after the previous night's show until the last night before the band's hiatus in 1974 at Winterland (10/20/74).
This version of Truckin' starts off the first set and just has a ton of energy. I love how the crowd is mixed in to the song in places and you can hear them erupt as the song starts off and clapping along as it pushed along down the setlist. I love Garcia's guitar tone in this. It has a real thick tone in the first minute or two. By the second verse it's a little clearer and cleaner, but still sounds great. Without knowing for sure it sounds like a Strat (or some other guitar with single coil pick ups) into a Fender amp. Needless to say it sounds great. Pigpen's organ playing is very understated through most of the song, and provides some really nice sustain. He steps out for a few brief measures here and there with some added flourishes that really sound good. The "Get back truckin' on" part at about 4:45 has both Weir and Garcia just belting it out and Pig in the background shining on organ. The guitar solo that follows is all kinds of tasty and Garcia lays down some really solid blues based lines. Billy is really pounding the skins too, almost as if Mickey's absence lights a fire under his throne or perhaps he's taking out his frustrations on his kit? Phil said that Billy played like a "young god" on the Europe '72 tour, and this show seems to be in that same vein.
Complete Setlist 2/19/71