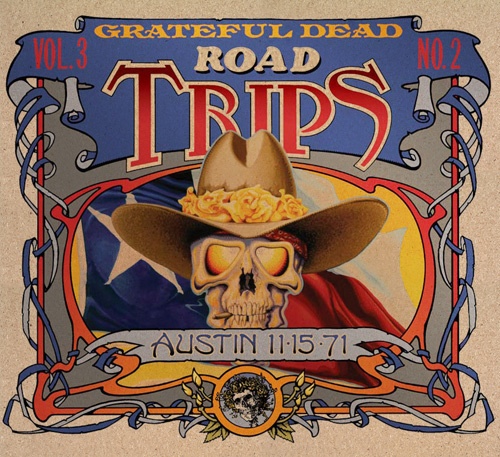 Wharf Rat is the tale of down and out sot. I assume that the song's protagonist is a parent. In my 2+ years of being a parent I'm convinced that the genesis of alcohol consumption is in some way tied to children, especially those in the 2-4 year range. At the end of most days you feel like you need a drink or two, and at the same time you always tell yourself that things will improve, even if you can't see the finish line yet. That said, the vibe of Wharf Rat fits as either a good song to start the day because it functions as the calm before the storm, or at the end of the day where it's generally laid back delivery helps to soothe the psychic abuse one takes during the day.
While we're on the subject of youth, at this point Wharf Rat was still new to the Dead's catalog (this is performance 20 of 395). Clearly I'm drawn to protean versions of songs as I find it fascinating how they evolved and changed over the years.
I will add that I've always liked Wharf Rat but it never seems to be one of those songs that jumps out at me from a show. If someone asked me what my favorite Wharf Rat was I wouldn't have a default answer, and that's a bit surprising to me. Not that I have a favorite version of EVERY Dead song in my mental rolodex, but rather this is one of those songs that it would seem like folks might have a list for.
Suggestions for other great versions? I'm always game. Leave them in the comments.
(Note: If you're looking to procure a copy, this track was on the bonus disc for this Road Trips release.)
As per usual, Wharf Rat starts out kind of slow and lazy. No one is in a rush here. The guitars sound full and Phil's bass is fat and warm. Jerry starts to spin a tale of a down-on-his-luck sot. Bobby contributes a lot of nice runs and Phil's fills are poignant and well-placed.
The bridge brings the song way down. The whole enterprise just seems very frail and fragile, not unlike the psyche of the song's protagonist.
As we get up and fly away, so too does the pace and vibe of the song. Once we learn that Pearly has been true the jam starts, but not before a slight Phil bomb. Jerry is mixed a bit low, but plays with a twang that just seems appropriate for this Texas show. When in Rome indeed….
Keith, who seems to have been buried in the mix or just laying back for much of the song starts to emerge a bit in the jam section, which is nice to hear. This is especially true right before the 9 minute mark. The song winds down with a few accents from Phil before seguing into Sugar Magnolia.
Complete Setlist 11/14/71