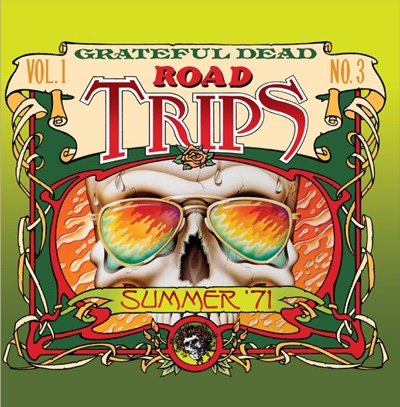 Big Boss Man is a loping blues number that harkens back to the Dead's roots as a blues band. Featuring the indomitable spirit of Pigpen. Well, according to The Setlist Program, Big Boss Man was performed 75, including 15 versions in the post-Pigpen era. So the aforementioned spirit existed in most of them and was likely channeled for the rest. Pig's last version was at the end of the Europe 72 tour.
I've mentioned elsewhere that one of the things I really like about Pigpen's blues numbers is that he plays some harp on a number of them. Well this version of Big Boss Man sees Pigpen get at least two harp breaks so it's pretty much gravy.
Thoughts on the song in general or this specific selection? Leave them in the comments.
(Note: This track appears on the bonus disc for this release. Just a heads up if you're looking to procure a copy.)
One of Pigpen's standard blues songs, i.e. no protracted raps, is a nice romp through the genre. Phil is really swinging here and the looseness of one drummer again makes itself evident.
Pigpen takes a mellow harmonica solo. His harp playing is one of the things that I miss the most after he was gone. I thought it added a sense of genuineness to the blues numbers. (Much more so than Bobby's slide work in latter years.) This is followed by a Garcia solo that doesn't set the world on fire, but plods nicely. Pig then takes another swipe at the harp and Billy is really plugging away. He throws in some double-stops and just sounds powerful yet clean. One more verse and Pig offers a "thank you" to the Eli crowd.
Complete Setlist 7/31/71