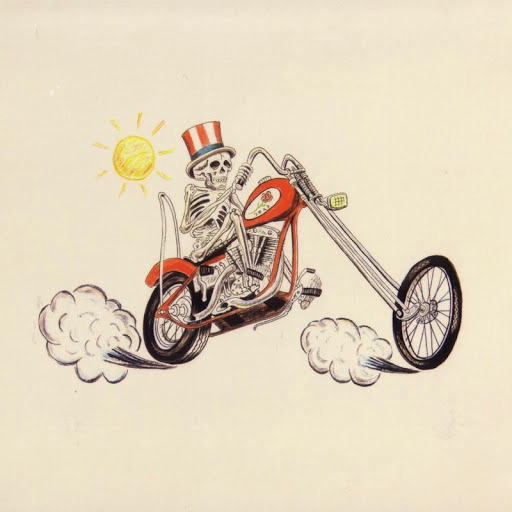 Similar to yesterday's Big Boss Man, Standing On The Moon was played 75 times, albeit over a much shorter interval of time. This is outing number 18 for the song so the comparison in the songs lifecycle with Big Boss Man is even more interesting, in my opinion.
Of course, lifecycle stats aside, the comparisons between the two songs pretty much cease. Standing On The Moon was a second set ballad, usually in the post-drums segment of the show. As the Spring 1990 tour moved through its various phases, the song appeared twice. Me, I'm a sucker for ballads in general and Jerry ballads are like icing on the cake.
This is one of those cases, also, where it's a bit disappointing that so many of these limited edition releases don't receive a second life as downloads. The Spring 1990 boxset is phenomenal, in my opinion, and more folks should have the chance to hear it.
How do you feel about the phases of Standing On The Moon? The comments are yours, loyal readers.
The post drums/space ballad doesn't come immediately after that section of the show, but follows on the heels of Good Lovin'. Phil's bassline skips along with enough of a clip to it that the tempo doesn't become lethargic. Brent isn't using any MIDI or special keyboard effects here and the cleaner sound really adds to the ambiance of the song. Of course, right after I write that I head some synth washes coming from Brent, but he's moving back and forth and the little touches of synth are just that – little. Phil and Brent seem to be steering the ship here.
After each verse I find myself waiting for Jerry to launch into a soulful guitar solo, but it doesn't materialize until the 7 minute mark. The playing isn't rapid fire but fits the song like an old glove and finds some nice nuanced runs. He kicks on some overdrive and the dynamics pick up a bit. Everyone is playing with restrained gusto that quickly drops off as they move into Not Fade Away.
Complete Setlist 3/30/90