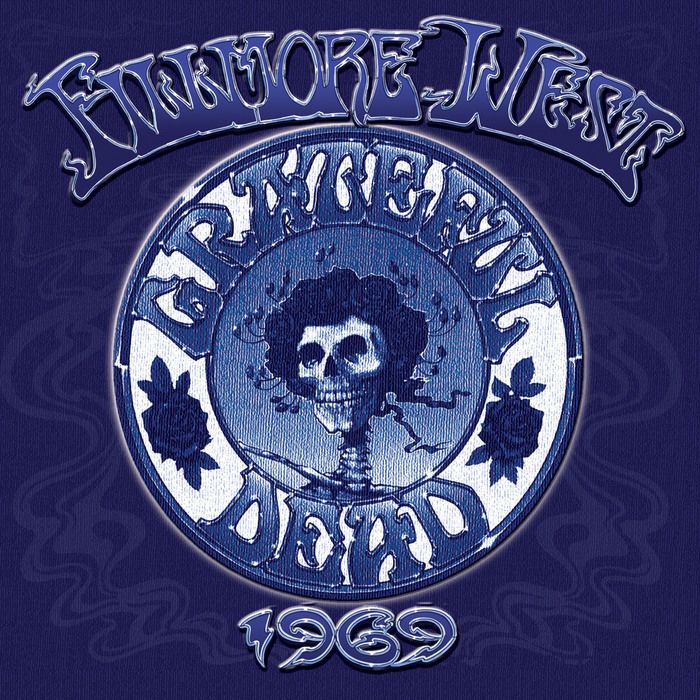 What an epic boxset this one is. This is one instance where my knack for collecting things came in handy. I was in my first or second year of graduate school when this came out, living by myself and having very little spare cash. Nevertheless, the prospect of a 10 CD boxset from the series of concerts that helped spawn Live/Dead was too great to pass up (plus a bonus disc!). The price was quite reasonable too, under $100 if I recall correctly. Needless to say, I've been very happy I got this when I did.
I like the tone and delivery of this Dark Star's intro so much that I've actually made it the primary ringtone on my phone.
There are so many Dark Stars out there and each one is so different. I'd love to hear some of your favorites – released or not.
Dark Star starts off the show here so the first minute or so is actually the band trying to get everything just exactly perfect. Once the familiar intro to Dark Star scream out of Garcia's guitar the world is simultaneously set a-right and turned on its head. The band meanders through the ether of Dark Star for quite a while. Everyone is well presented and mixed here, in my opinion. The primary percussion is some form of shaker which contributes a sense of sparse movement to the song.
The first verse comes after about 5 minutes of jamming or so. The percussion remains sparing, but there's some gong work added once in a while too for a shimmering uniqueness. During the verse Phil seems to drive the bus and this continues into the ensuing post-verse jam. There is some great organ work in this section too. It takes a while, but the drums fall into line and the pace quickens as the band goes further and warms up more. Around the 13 minute mark Jerry is starting to find something to say musically and everyone seems to latch on. Somehow the band manages to push the pace while maintaining a sense of calm. It's quite amazing really.
Finally, around 17:30 Jerry emphatically states the main theme briefly, and you think the next verse is coming, but never trust a prankster because the band re-enters exploration mode. It's not until just after the 19:30 mark that we end up getting the second verse. In this case, the structure provided by the lyrics essentially functions as a bookend as the band moves slowly into St. Stephen.
Complete Setlist 3/2/69
[AMAZONPRODUCTS asin="B000MK2W40″ features="0″ locale="com" listprice="0″]