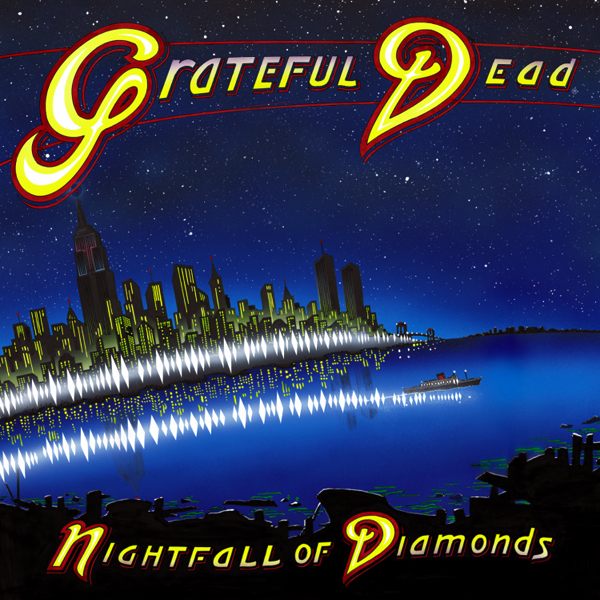 Deal originally showed up on Jerry's first solo album, Garcia.
The song had a few subtle changes over the years and by the late 80s the big jam at the end was a real highlight. One of my favorite developments in Deal was when Phil would just vamp on A and really push the jam to new heights. I tried to find an example of this but couldn't find one in my initial search. I know they're out there though and I'll try to find one before this project ends. In the meantime, this is a very solid rendering of Deal complete with some tasty B3.
If anyone knows of a version with the Phil vamping I certainly wouldn't mind some pointers in the right direction!
Right off the bat Brent is playing B3. No one should be displeased with this development. The vocals here are well matched and sound good. If anything Jerry sounds like he's holding back a bit. His first instrumental turn is basically an ad lib around the main melody. Brent provides some excellent organ dynamism underneath, and Bobby breaks up things nicely with his cutting edge rhythm playing. Phil is really bouncing along here – the guy is swinging like Jack Johnson here… heavy.
With the bulk of the singing out of the way it's time to jam. Jerry stomps on a distortion pedal and is off to the races. No longer working off the melody he's bound for places unknown. Somehow the effect that Bobby is using complements Brent's B3 tone very well without clashing with it, as they're similar timbres. Jerry continues to try out different effects as he chases his muse. Before long we're awash in a wave of guitar splendor and B3 goodness. How anyone can dislike this era is beyond me, but to each their own. The boys bring it back down again for a traipse around the vocal outro. After a couple of run-throughs the song, and set end with a final, customary Deal push. Time to fold the ole cards. It's set break time.
Complete Setlist 10/16/89