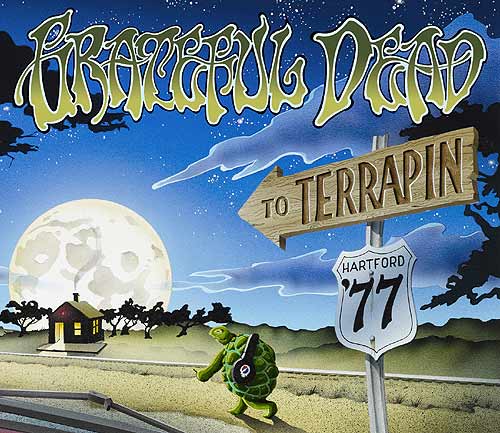 I'm not a big believer in ranking songs as the best ever. I'm much more comfortable providing a few options of versions that strike me as interesting, but nevertheless this version of Sugaree surely has made it onto many people's lists in one way or another.
1977 is about when Sugaree transformed from a 7-9 minute song to a 18-20 minute journey. May of 1977 has lots of killer versions of pretty much anything that was played on that tour. There were 7 performances of Sugaree, 4 of which have been released (DP3, DP29, May 1977 boxset, and this version). Perhaps the most notable version from the month of May that has NOT seen the light of day yet is the one from 5/26/77, a version that stacks up nicely against this one. (If we include the Winterland '77 run which followed right on the heels of the May tour there was one more version played during that run and subsequently released on the Complete Winterland 1977 box set.)
Regardless, of how one views the May 1977 Sugarees, this is the one that I always reach for first. It's the longest one, too, so that certainly helps in my book.
Right out of Good Lovin' the gears quickly shift and the familiar opening riff of Sugaree greets our ears. It lopes along at a pleasant place with Keith's piano sounding nice and full. Bobby plays some nice figures underneath the verse and he an Donna adds just the right amount of vocal support during the chorus. Neither one overdoes it. It's easy to see early on why this version is so highly regarded. Jerry's solo meanders, but with purpose, with a sense of direction. Phil works his way to the upper register, offering some counterpoint. Ever so slowly things build to a head, the tempo quickens, and before we know it everyone is busily moving from one measure to the next. Their understanding of and command over dynamics is one of the reasons that I hold the Dead in such high esteem. It's almost a lost art nowadays. This Sugaree is a perfect lesson on the subject.
Keith plays some nice arpeggios, while Weir fiddles with some harmonics before moving over to the slide. Mr. Godchaux takes additional liberties and then Jerry emerges as a musical director again. Another journey to the stratosphere courtesy of a simple I/V progression in E, complete with cascading guitar lines from one Mr. Garcia. Mere description cannot do this song justice. When they get back to the verse I feel like I need a cigarette, and I don't even smoke! The roller coaster ride simply continues for the entire song. Almost 20 minutes of sheer goodness here trails off slowly to the cheering of an appreciative crowd, and their cheer are well earned.
Complete Setlist 5/28/77</h2> Previous Sugaree DFAY Selections