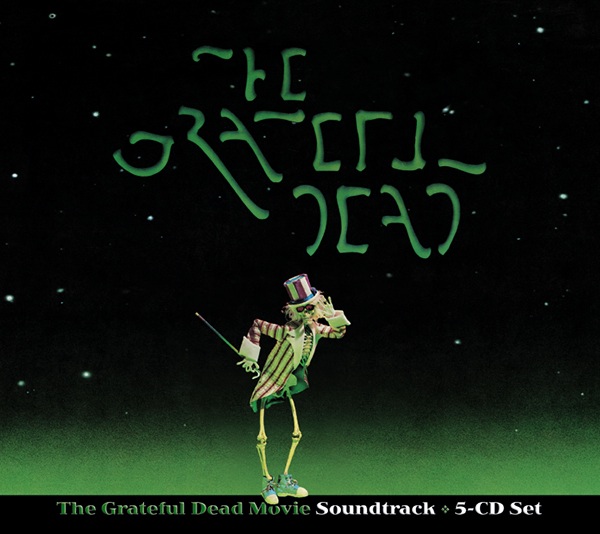 A selection from the last pre-hiatus run at Winterland in October 1974 caps off the month of September here at Dead For A Year. Tomorrow Is Forever is a classic country song that performed admirably at the show under review.
[grooveshark width=300 height=40 id=34309190 autoplay=0][/grooveshark]
Of course, this country tune got the typical Grateful Dead treatment, but it's clear that the band respects the song and treat it with care. Jerry and Donna really shine here and you get a sense of Jerry's genuine appreciation for real country music here as well as Donna's southern roots. I would argue that this iteration of the Grateful Dead was best suited to play this song because of Keith's preference for acoustic piano. If, for some reason, you ever question that choice listen to this song and the answer should reveal itself in short order.
Because the band's future was somewhat uncertain during these shows the fact that Tomorrow Is Forever was played at the penultimate show is telling as well. It's as though the band were telling their fans – "Yes, we're taking a break, but there's a good chance we'll be back. It might be a difficult wait though." It seems pretty clear that there was some sort of subliminal message with this song selection at the Winterland shows. The band played the song 8 times in the fall of 1972 (between September and November) and that's it. This was the ninth and final time the band would ever play Tomorrow Is Forever. Coincidence? Perhaps. But I doubt it.
The Grateful Dead take on this country classic as part of their "Last Ones" at Winterland in 1974. The intro to the song just drips with that classic country feel. Keith's piano makes you feel like you're in a dusty outpost, kind of like Kevin Costner in Dances With Wolves. Jerry and Donna duet on vocals to great effect. Jerry lays the foundation, singing the song straight while Donna embellishes freely. There isn't an instrumental break until about 3:30 and it's not terribly long but both Keith and Jerry absolutely shine, providing proof that not every solo needs to be an extended foray into the cosmos. Just after the 5:00 mark Keith plays a walk up of sorts and Phil quickly counters with a walk down, a wonderful display of counterpoint. The band ends the song softly, like a feather floating through the air only to gently arrive at its final resting place. Excellent delivery all around.
Complete Setlist 10/19/74