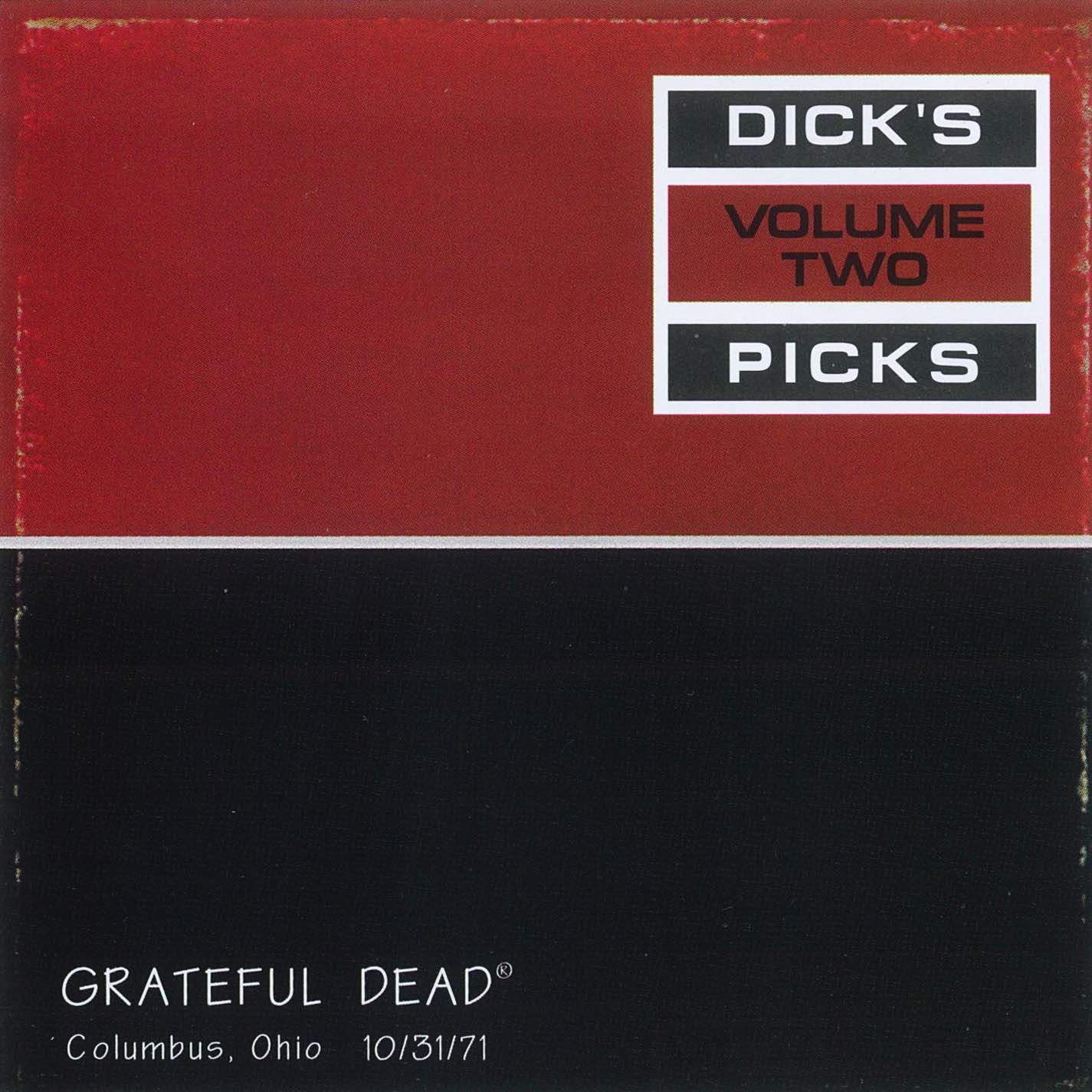 Dick's Picks, Vol. 2 is the shortest release in the series, comprising only 1 CD. I don't know if the rest of the show is in the vault, and if it is, why only the second set was released. Nevertheless it's a helluva second set. The Dark Star that leads things off is legendary. After that type of musical exploration its nice to plant one's feet on terra firma. Sugar Magnolia accomplishes that goal quite well.
If nothing else, Sugar Magnolia is always a good example of the Dead as rockers. Any song that is able to get the crown up and on their feet dancing is a win. I read an interview with Garcia at one point and he said he considered the Dead to be a dance band essentially. This is an interesting statement since some of their music wasn't really danceable (although the Tighten Up jam in the preceding Dark Star likely helped). If you think of Dark Star as a sentence in the context of this show, Sugar Magnolia is the exclamation point at the end.
Out of a superb Dark Star comes Sugar Magnolia. The gas pedal is pressed squarely to the floor from the outset here and the band is rocking. Clearly Dark Star put everyone in a good mood. Keith is still pretty much absent from the sound field, which is too bad. If you strain your ears you can hear him pounding furiously during the third minute, but he barely cuts through the mix. Jerry soars on top of this bedrock like a falcon taking flight and then circling its prey. The waters continue to eddy under the direction of Mr. Garcia. A brief moment to surface for air occurs before it's right back into the Sunshine Daydream coda. The song comes to a drawn out conclusion, only to push aside the roses and make a path for St. Stephen to exit his garden and enter the stage.
Complete Setlist 10/31/71
Previous Sugar Magnolia DFAY Selections