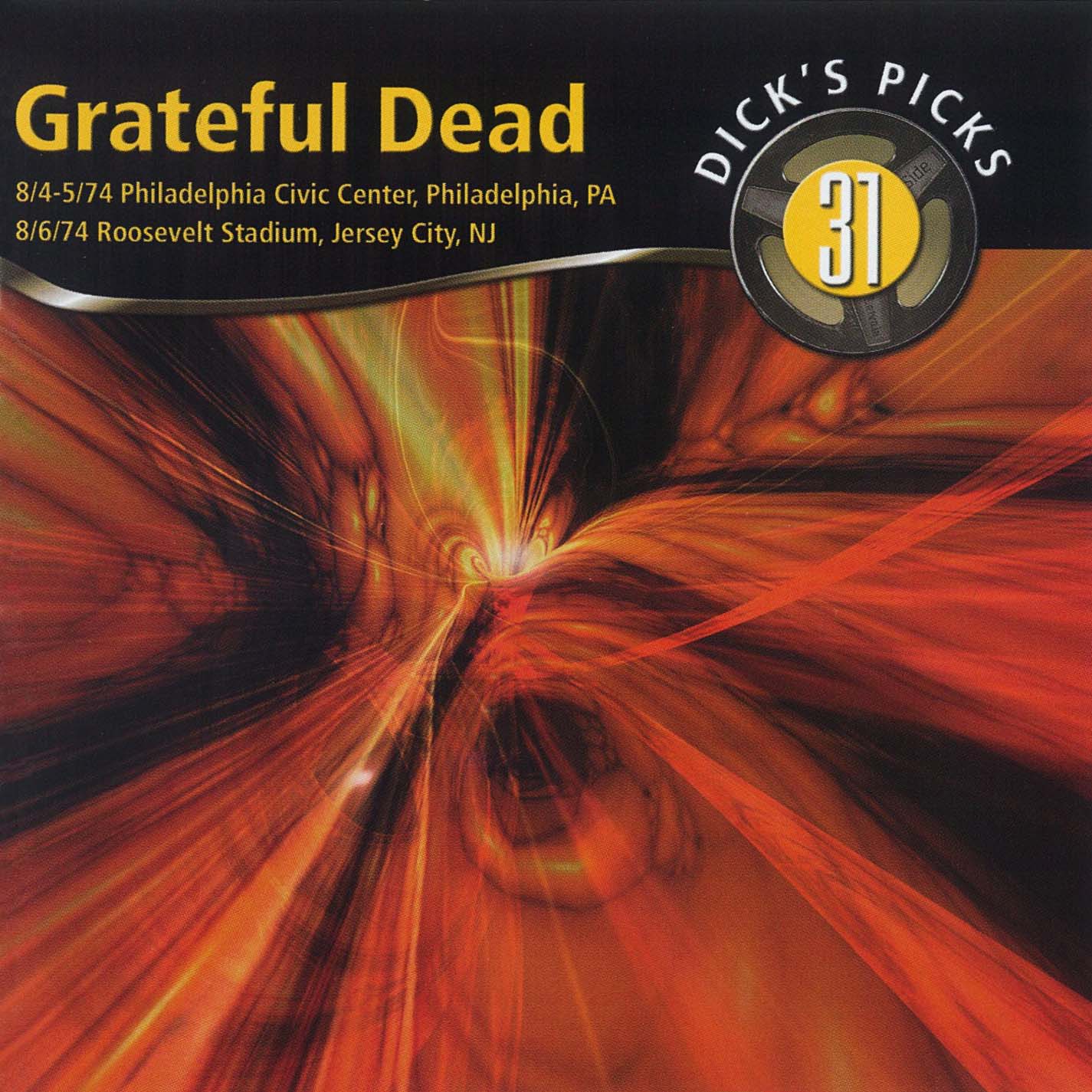 I realize that just a couple of days ago I said that I don't have a favorite Grateful Dead song, but if I did Uncle John's Band would be a serious contender.
I may have mentioned this earlier, but Uncle John's Band was my gateway into the Grateful Dead. The first Dead song that made me turn my head and say, "what was that?" As such, it holds a special place in my heart.
Ok, now for a totally random association with Uncle John's Band and the Grateful Dead. When I was a kid I remember there was this short-lived TV show called Marker. It was only on for a season and I'm pretty sure I only saw a handful of the episodes that aired, but there was one episode where a hippy-ish woman had amnesia or something similar. She was a big Grateful Dead fan and the protagonist in the show bought a few Dead albums and used those to help her get her memory back. At least I think that's what was going on – I saw it once twenty years ago! There was a scene though where the woman got on stage with a bar band and I'm pretty certain she sang Uncle John's Band. While the memory is a bit fuzzy on the actual details, it certainly stuck with me over the years. I got into the Grateful Dead right around that time so it was one of my formative associations with the Dead, albeit a random one at that.
Uncle John's Band is pretty standard through the first two verses but almost immediately during the first instrumental break things get interesting. The rhythm section keeps the song moving forward but Jerry tacks another tack seems to circle back, almost like a salmon trying to swim upstream and not getting very far. I don't mean that as a negative, just that Jerry works in a different space at this point and doesn't seem interested in trying another approach. After the next set of lyrical content the band jumps into the D minor jam. Phil digs in and Billy pounds away on his ride cymbal while Jerry combs the riverside for the perfect path. Around 7:20 Jerry quotes the coda chords, almost as an anchor before setting off again. The band is playing like a well oiled machine by this time in the evening. Jerry keeps hanging around the melody line, but doesn't actually quote it for a while. He does some quasi-fanning when he strums the chords signaling its time to head back to the coda. It's a really cool variation on that technique. A final run through of the coda melody put this band to rest.
Complete Setlist 8/6/74
Previous Uncle John's Band DFAY Selections
[AMAZONPRODUCTS asin="0757938108″ features="0″ locale="com" listprice="0″]