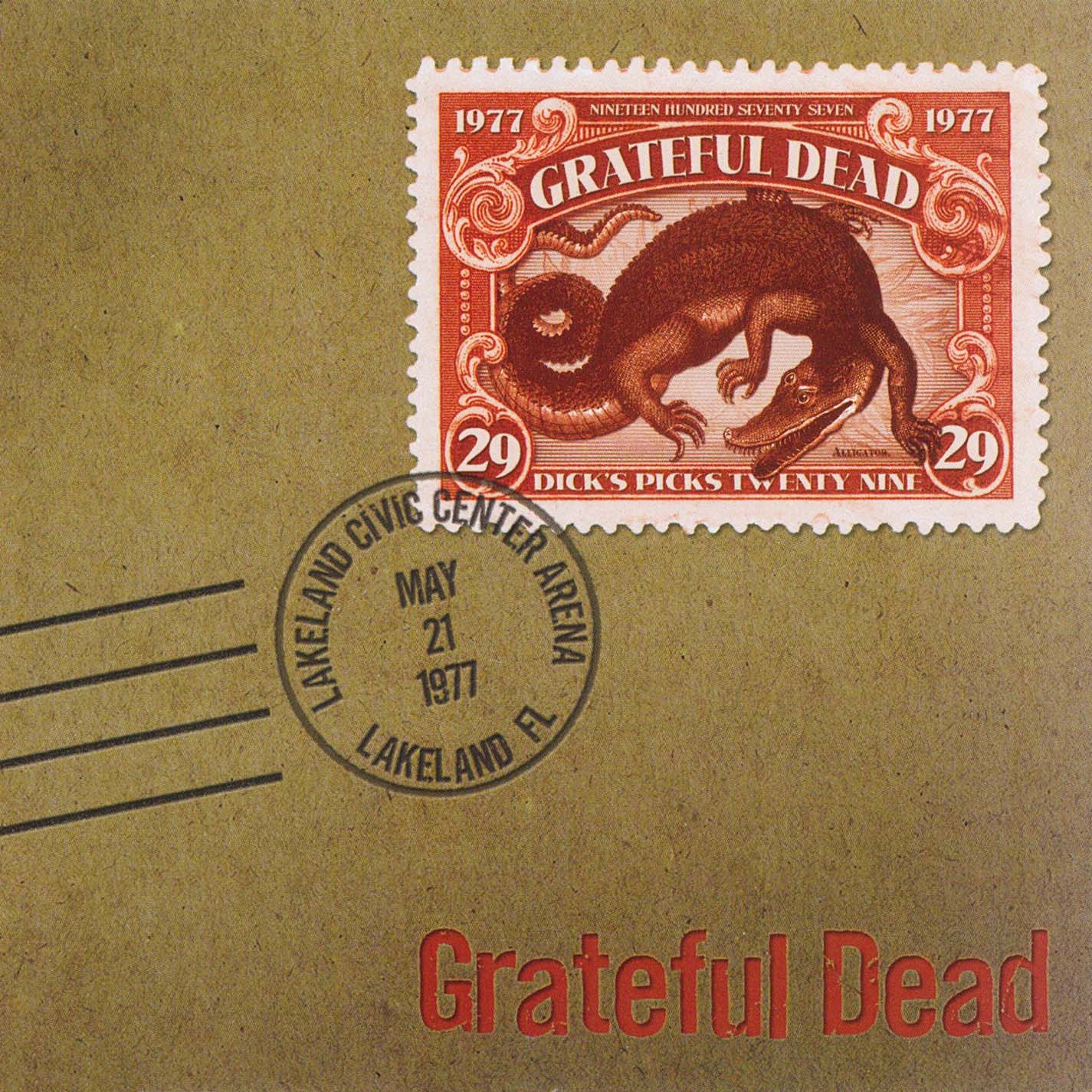 While The Other One has graced the pages of Dead For A Year quite a bit Terrapin Station could give it a run for its money in terms of popularity.
There are some songs that would be easy to feature once a week and Terrapin Station is one such song for me. I never get tired of it. Hell, at one point I even made a playlist for myself in iTunes that pulled in every version of Terrapin Station I have. It's the only song I've done something like that for. Now is it my favorite Grateful Dead song? No. But that's a trick question because it's impossible for me to narrow down my love of the Grateful Dead to one song. Suffice it to say that Terrapin Station would consistently be in my top 10, if I were prone to making lists of that nature.
I've said it before, but the composition itself is just amazing. The structure, the story, the changes, the runs, all create a sense of drama on a consistent basis that is not duplicated in the Dead's oeuvre, if you ask me.
Some folks say that 1977 is an overrated year. There may be some merit to that criticism, but I think that Terrapin Station shined brightly in 1977 because it was so new and because the band was playing so tightly at that point. This is a song that craves that sense of tightness from the band so that the execution is flawless (or at least pretty darn close). A loose or sloppy Terrapin Station deprives the song of what makes it so amazing, in my opinion. So say what you will about 1977, but a case could be made that it was the year of the Terrapin!
As far as Grateful Dead guitar parts, Weir's intro to Terrapin is a favorite. It's so melodic, beautiful, and ethereal at the same time it just bowls be over and gets me excited every time I hear it. There's lots to love in Terrapin but that's the creme de la creme for me. Keith's acoustic piano adds a critical texture to the song as well. Even if he's just playing chords for the most part the presence and resonance of the acoustic piano is the perfect fit for the drama that is Terrapin. Just before the fifth minute it sounds like they weren't quite ready to move out of Lady With A Fan, but Jerry just says screw it let's go, and they move, albeit clumsily at first, into Terrapin. The segue is a bit longer than normal, as far as I can tell, and I think it's because the proverbial gun was jumped. It sounds like Jerry hits a wrong note in the first post TERRAPIN! run, but it's fine afterwards. Keith mirrors Jerry on a few runs. There's one right around the 10 minute mark where Phil, Jerry, and Keith are all on the same page, Jerry has some extra distortion op flipped on and it's just a magical run, turning the ordinary into the extraordinary.
Complete Setlist 5/19/77
Previous Terrapin Station DFAY Selections
[AMAZONPRODUCTS asin="0984985212″ features="0″ locale="com" listprice="0″]