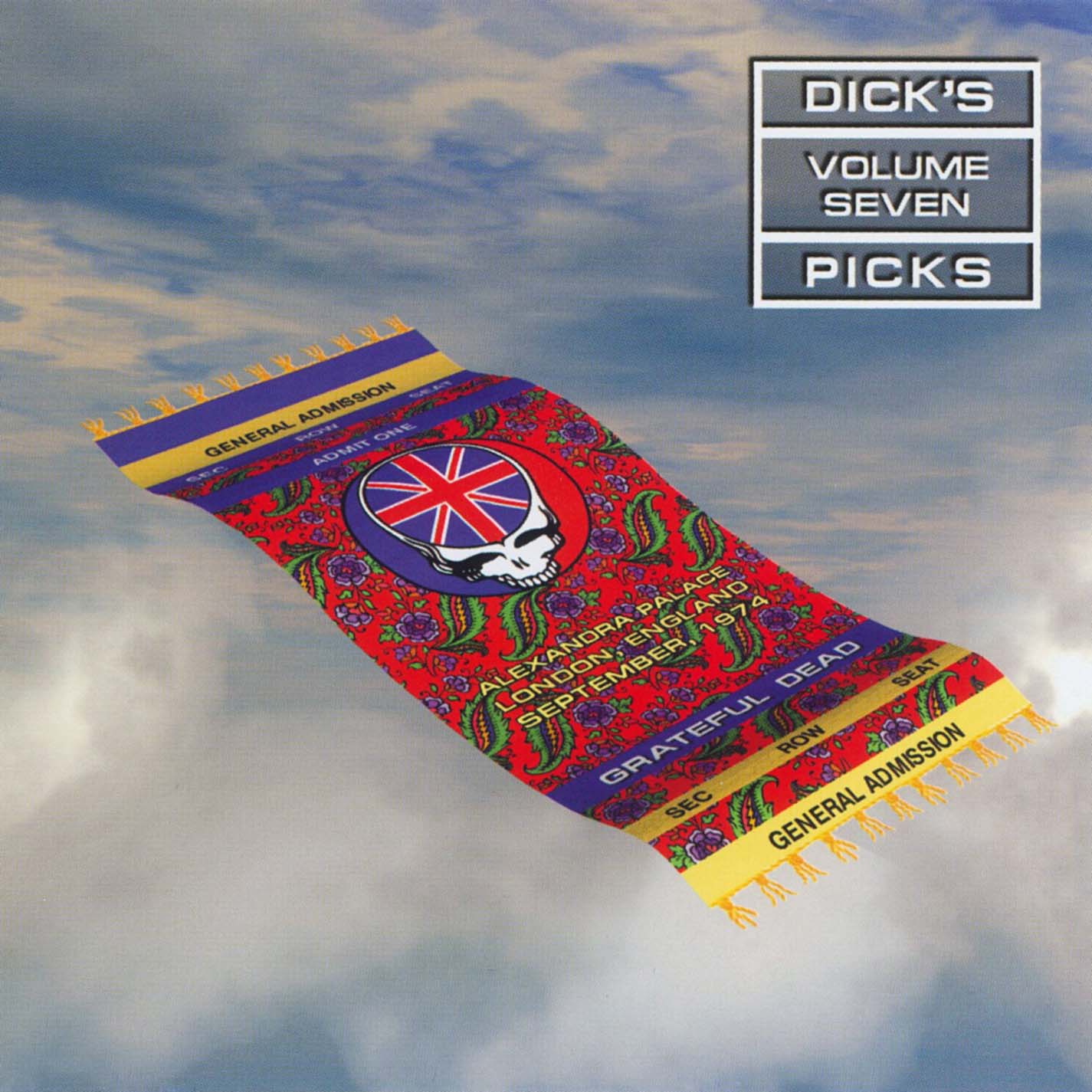 There are some Grateful Dead songs that are so ubiquitous that you taken them for granted. For a long time, Not Fade Away was one of those songs for me. It showed up in setlists all the time and was malleable enough to fold into any range of song, and I think that malleability is what made me overlook it's ability to stand on its own two feet.
Now don't get me wrong, I love a hot NFA > GDTRFB > NFA, but that's a slightly different conversation, at least in my mind. There are several on-going threads dedicated to the Grateful Dead at the Steve Hoffman Music Forum, and recently talk turned to Dick's Picks 7. Several community members there commented on how solid this Not Fade Away was so I put it on my list of songs to re-visit. Let's just say I'm glad I did so.
It's always nice to have resources within the community of Grateful Dead fans and so many with different takes on the music. It's easy to fall into a rut in your listening, but with so much diverse music out there and so many listening to so much of it, there are almost endless suggestions for things to check out and assess/re-assess, and to revisit some of those releases that have collected dust on the shelf. Not Fade Away speaks not only to the song, but relates to the broader Grateful Dead community in a metaphorical sense as well.
Billy and Phil get this one going on the right foot, complemented by short, reggae-ish chords from Mr. Weir. A quick verse and Jerry is off to explore what the key of E has to offer. Billy waxes intellectual on his ride cymbal and Phil just smokes on bass, his tone warm and fat like a loaf of English brown bread. Jerry just lets it flow here, he's so creative and smooth, composing on the fly. The verses function as an anchor, a weigh point to simply maintain bearings, but for Jerry they seem to be a cruel necessity as he picks up right where he left off, spinning magic with his fingers. When Not Fade Away is the highlight on a disc, and that disc includes a Dark Star you KNOW the NFA is hot. This is that NFA. The groove is infectious and the playing continues to be inventive. You can hear Keith's electric piano, or whatever he was using, it wasn't his acoustic grand, very well starting around the 7:45 mark. It provides a warm, funky sound as Phil moves back in the mix. Now it's Keith and Jerry that Billy seems to be pushing, apparently having had his fun with Phil he moved on to other band members at this point. A few minutes of vamped grooving follow. Phil rejoins the party and takes the point for a while. Finally at 13:30 the familiar rhythm emerges and a NFA vocal jam ensues. The timer says the end is quickly approaching, but Bobby is still screaming out NFAs. This quickly changes and the so just peters out, a surprising end to such an epic jam.
Complete Setlist 9/10/74
Previous Not Fade Away DFAY Selections