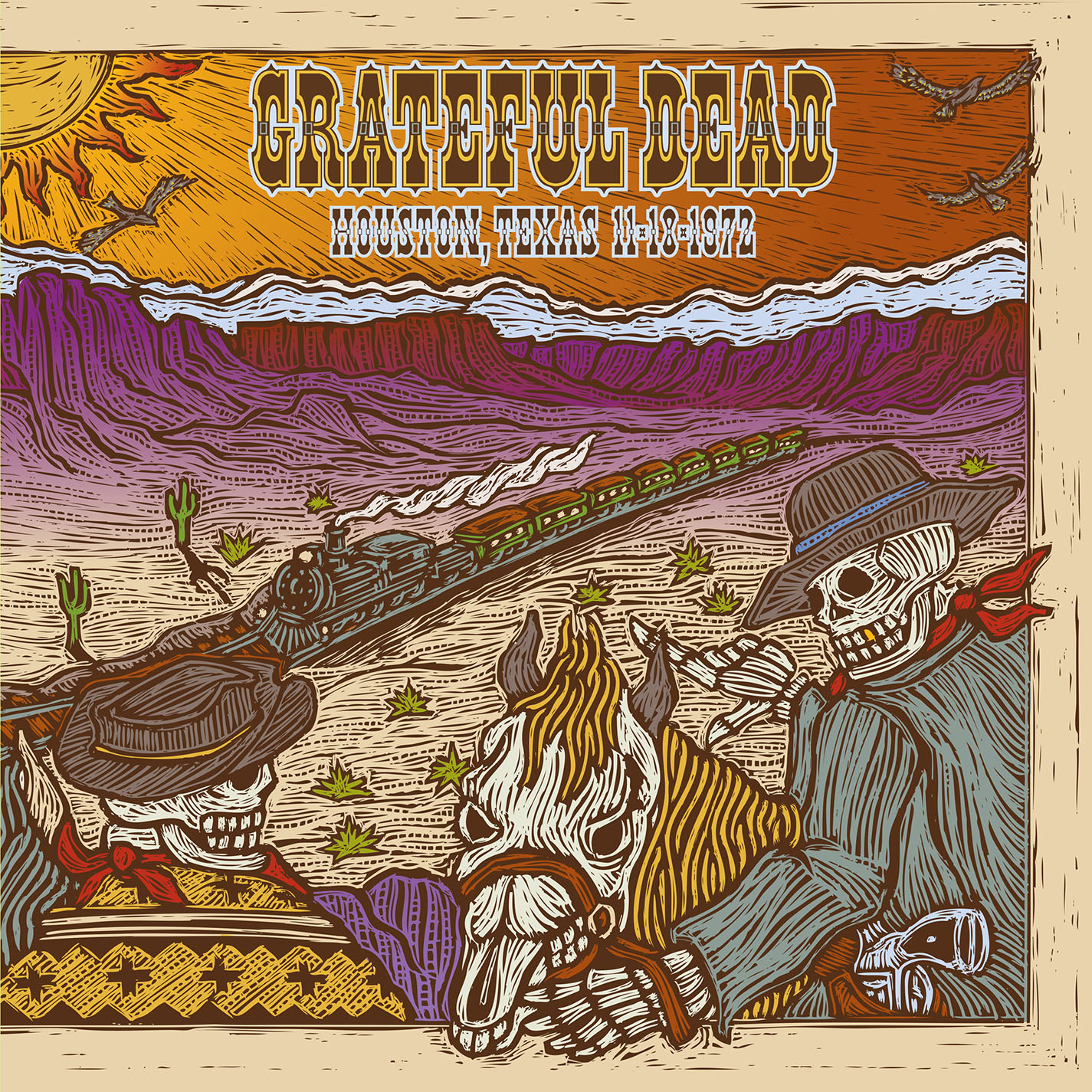 This marks the fifth and final Playing In The Band for the Dead for a Year project, and I notice that of the five selected, three of them came from 1972.
Of course, this isn't mean to be an apology for my selections, but I've said before that 1972 was the year that Playing In The Band grew up and my choices attempt to demonstrate that. I am a bit surprised I didn't opt for one of the Europe versions but I simply ran out of days. The Oklahoma version that was filler on DaP11 was the talk of the town when it was released and this one followed close on its heels in terms of chronology as well as hype when it was announced. The funny thing, to me at least, is that both of these were MUST LISTEN music when they were released so in some respects I wanted to help get them to as many people as possible since the one was limited edition and the other will probably sell out soon if it hasn't already.
At the end of the day there weren't many complaints that so much November 72 was released in such close succession so I assume readers here won't mind either. You can argue with this kind of Playing (excuse the pun)!
If you're a fan of Phil you will love this version of Playing In The Band, as he is high in the mix, leading the charge. Keith is a bit buried as others have noted elsewhere, and you listen a bit more attentively to pick out what the other band members are doing when Phil is really digging in but once they're through the first verse things balance out a bit since Phil isn't playing as hard. The vibe here is pressing but also with an ethereal quality that toys with the edges of deep space, but it too securely rooted in the groove, thanks to Billy, to bid a complete farewell to terra firma. Garcia is content to leave his wah on for a while and play with the tonal ranges that provides. It sounds like he leaves it in either the up or down position (I don't remember which is which) to get a bit of extra bite in his tone. The pace and energy from the entire band is impressive. The rhythm is still driving pretty hard and they've been going at it for a solid ten minutes with no sign of quit. There haven't been too many peaks and valleys at this point. There is less concern with dynamics here in lieu of some solid, straightforward rocking out. Phil remains the main presence here, but at things get a bit more frenzied around the 11:30 mark you can definitely hear pretty much everyone and what they're doing. Perhaps it was just a bit of extra elbow grease, but you have to give props to the Dead for having great bass tone in their live shows.
As I listen to this I wonder what the monitor mix was like on stage for the band. Was Phil always this loud and clear in the mix? Is this what the band heard? Phil drops some major bombs just after 15:20 that sets Jerry along a new course for a few moments. Then another valley appears on the horizon, but this one doesn't require a major descent. Jerry slices some piercing guitar into the fray right before minute 17, blazing a trail for the others to follow. And they do. The band then does indeed bring it down a bit. Then almost as if they're watching the clock at 18:30 they explode into another round of fierce jamming. This turns out to be more like a match, with a huge initial flare up that turns into a steady burn, but the point is certainly made. Things die down a bit and at 21:40 Jerry starts to play around with the main Playing melody. They're still high up in the atmosphere at this point, but Jerry has cleared the band for re-entry. A minute later the theme is stated with greater assurance and the second verse just waits patiently for its turn. The heat of re-entry isn't as blazing as it could be and then the splash into the water as they kick it up a notch, Donna wails, and the second verse pours forth like cold water in a blacksmith's workshop, tempering hot steel. The end comes peacefully, and the crowd roars it's appreciation.
Complete Setlist 11/18/72
Previous Playing In The Band DFAY Selections
[AMAZONPRODUCTS asin="074327749X" features="0″ locale="com" listprice="0″]