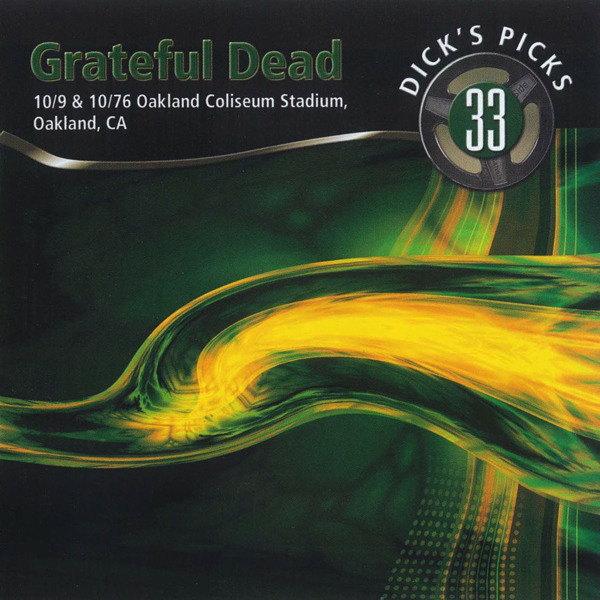 Apparently this show was part of a special series put on by Bill Graham called "Day On The Green." The other major band playing this weekend was The Who. The Dead played back-to-back shows and both Dead sets are featured on Dick's Pick's, Vol. 33. In total, the Dead played the Day On The Green series four times, 1974, 1976, 1987, and 1989.
The second set from the 10/9 show is pretty epic so make sure to take a gander at the setlist if you're not already familiar with this one. The bulk of that set flows so seamlessly together it would probably warrant a single entry for the whole thing. Nevertheless, I had a hankering for Tennessee Jed today, which is what let me to this set in the first place. Jed doesn't seem like the type of song that people typically rave about, at least not that I've heard. Instead it's more of a workman-like song in a given setlist.
It's got a great cast of characters like so many Robert Hunter tunes and I've always appreciated some of the nuances in the song's structure and delivery. Take a listen to this version and see how it strikes you. I was quite pleased to listen to this version again with fresh ears.
As Jerry runs through his intro lick Keith announces his presence with a bit block chord and Bobby slides a guitar figure around the fretboard making this standout from the get-go.
Keith continues to fill in all the appropriate cracks with little piano figures. Bobby and Donna blend well during the chorus. No one is obviously off the mark. Then, naturally, Jerry flubs the lyrics going into the next verse and takes a few extra measures to regain his bearings.
Phil plays it safe for the most part, sticking to the roots and letting everyone else let loose, only occasionally stepping out with a riff of his own. He does add some cool slides up the fretboard in the Charlie Fogg verse though.
Jerry's solo seems to be looking for that sense of tension and release. So often he starts with the melody and improvises off of it. Here he starts somewhere else, or so it seems. The melody is almost an afterthought, only bobbing its head above water momentarily so as to mark where they are in the song. As they build out of the solo both Keith and Bobby add figures that really add to what's going on. One final push and the song ends.
In my opinion, Keith and Bobby really stand out of their ensemble playing in this version, and Jerry's solo is quite interesting.
Complete Setlist 10/9/76