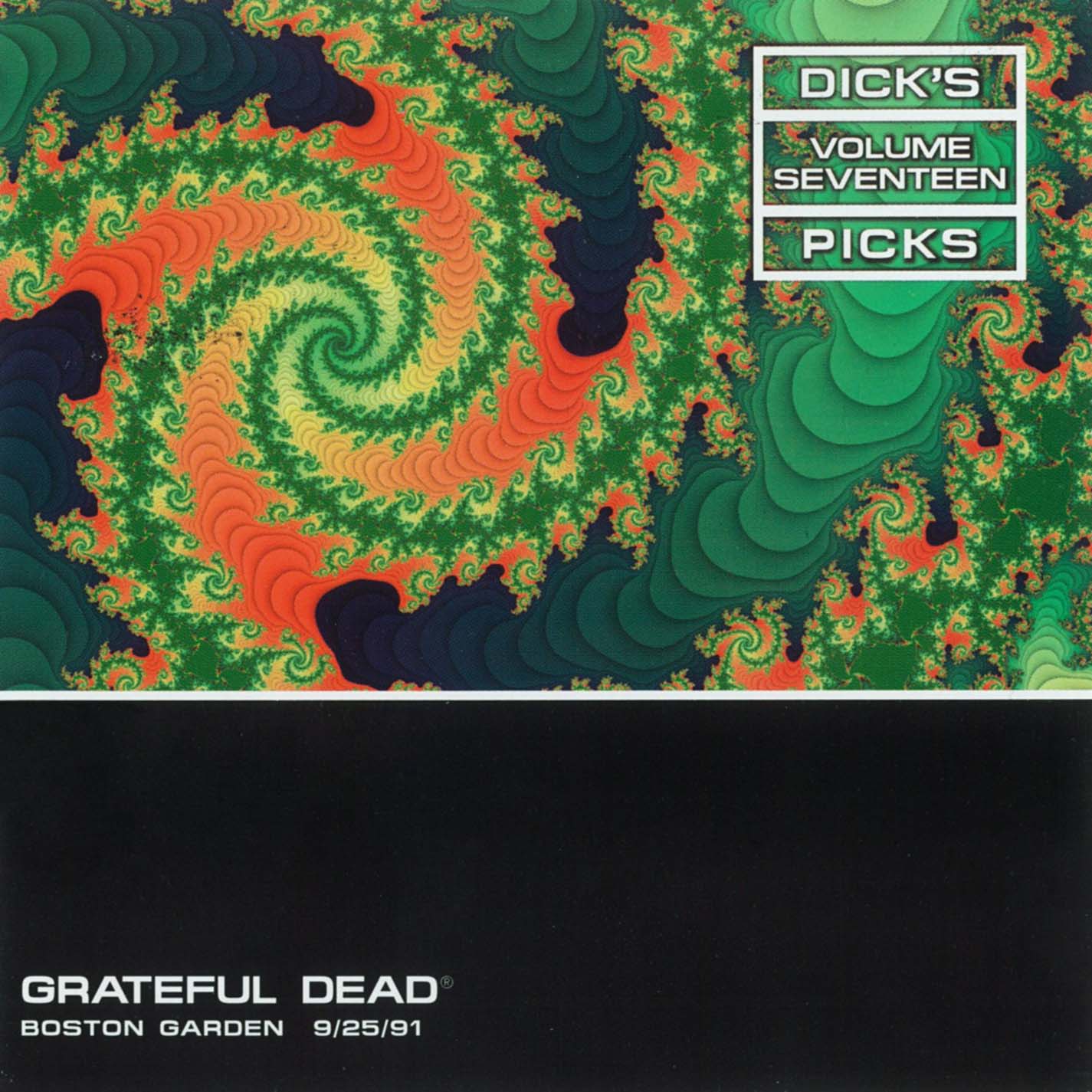 Where to begin with this bad boy? I have a long history with this version of Eyes Of The World.
It started my freshman year of college. As I mentioned in my Throwing Stones post my buddy John turned me on to Dick's Picks, Vol. 17 that year. It was one of the first DPs that I heard and I listened to it a lot. At one point during my freshman and sophomore years I had a playlist that I would listen to every night as I went to sleep. It contained a couple extended jams by the Derek Trucks Band, this version of Eyes, and at least one additional song that I'm spacing right now.
Bruce just adds to much to the jam on here. I don't really know what else to say. If you're skeptical about 80s, 90s, or post-Brent Dead this version of Eyes should change your mind for at least 20 minutes or so.
There's also a Head Set on the Grateful Dead XM channel that includes this version and every time it comes on it just makes me so happy. Probably because it takes me back to undergrad, when life was much simpler. That's one of the great things about music though, right? The ability to be transported without physically moving.
Comments on Eyes in general or on this version? Let me know in the comments.
This is one of those songs that starts slowly and everyone seems to fall in one-by-one. By the time Jerry starts his solo work the pace is set and everyone is moving along nicely. This version has both Vince and Bruce, and I believe the former is playing keys, while the latter is playing piano. They play for almost 3 minutes before Jerry takes the first verse and it's just solid ensemble playing all around. Weir is doing some really interesting stuff so pay attention to him. Bruce doesn't stand out as much as I would like, but if you listen carefully you can hear plenty of tasteful runs from him as well. Jerry's tone is very clear, and sounds almost glass-like – if that's even possible, kind of like a semi-hollow body guitar through a nice Fender amp. Bobby's distorted, choppy chords juxtapose this tone quite well.
The instrumental section provides ample opportunity for Jerry just jam and lay it all out. Different people add their own accents throughout but Jerry is clearly the shepherd leading his flock here. Jerry finally cedes the floor and Bruce has some really cool runs, as does Bobby – his tone now much smoother than earlier. Hornsby really shines starting in the seventh minute here, just really beautiful playing. Spider fingers indeed! Jerry switches on the MIDI and carefully nudges his way to the front of the pack here with some sort of woodwind patch. Is that a flute or some type of whistle? I'm not really sure, but I've heard this version so many times that it's almost a natural part of the song at this point. The jam continues and it's good.
The second verse doesn't appear until just before the 12 minute mark. This is always a good sign! The jam and the groove continue throughout the next instrumental break. Jerry seems incapable of running out of ideas, and you can tell he and Bruce are really pushing each other. The magical dance continues for several more minutes. I've found it's best to just sit back and enjoy this laid back version of Eyes. Third verse appearance time? Approximately the 20:30 mark. Whew! The final few minutes contain a bit more jamming, but it's not as frenetic as earlier passages. It's clear that they're easing their way out slowly, and that's exactly what happens. The song slowly fades out…
Complete Setlist 3/31/91