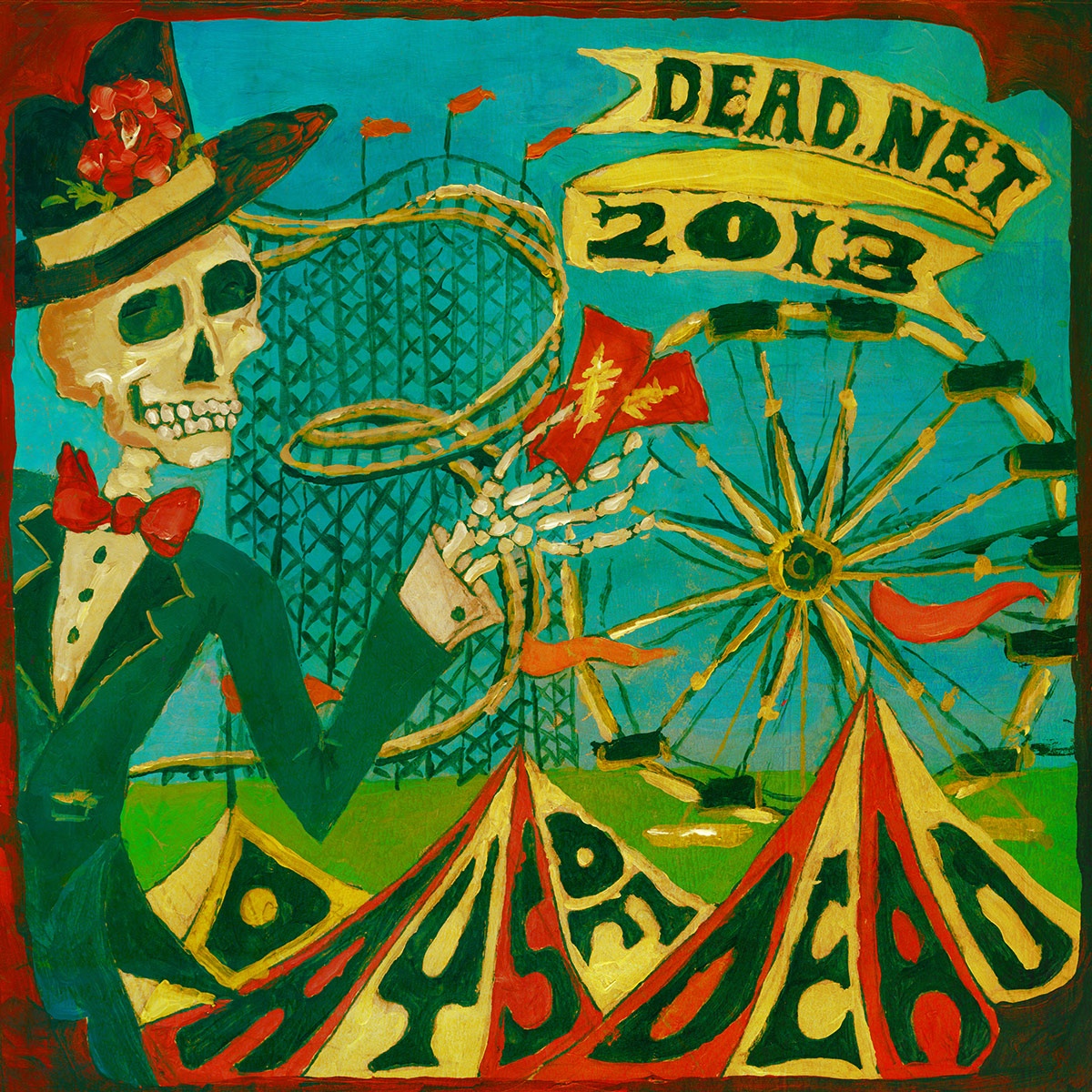 The Grateful Dead made a quick trip to Europe in the Winter of 1981 that included shows in England and one in Essen, Germany. The second set of the last London show opened with Shakedown Street. Surely everyone in attendance appreciated the Dead bringing their version of funk across the pond.
The Dead played Shakedown Street 163 times in their career and of those 163 eight were played outside of North America. The second ever Shakedown Street appeared in Egypt. By 1981 the song had been fine tuned live and made several appearances overseas in 1981. In addition to the trip to Europe in March, the Dead headed to the Continent again in October of that year. Between 1981 and 1990 the Dead played Shakedown Street seven times in Europe: 3 in England, 3 in Germany, and 1 in France. Between the 1981 and 1990 tours the Dead played 30 shows across Europe so Euro heads had about a 23% chance of hearing Shakedown Street when the Dead rolled into town. That's a pretty solid probability, and certainly one that most Deadheads would welcome.
There's a lot of power behind the guitars here. The wah wah sounds crunchy and funky, just as it should. The vocals come off as a bit thin here, but the synchronicity and blend among Bob, Brent, and Jerry is nice. The first solo of the song kicks off with Jerry refracting and bending sounds through his envelope filter (and the wah may be on a bit here too). The vocal ad-libbing is a bit rough in places. It seems like they're trying for a combination of call-and-response and singing in a round. They never quite nail it, but the groove underneath moves along nicely. Jerry plays some really interesting, extremely percussive stuff for a few measures as the band gets into the jam. Brent adds some funky clavinet-type of keys work, which is perfect for this song. Right around the 12:30 mark Jerry switches to a clearer guitar tone, there's still a bit of crunch to it but with more sustain so he plays some truncated soaring lines. Just listen and you'll know what I mean! The song resolves itself without much to-do and it's on to the next one.
Complete Setlist 3/24/81
Previous Shakedown Street DFAY Selections