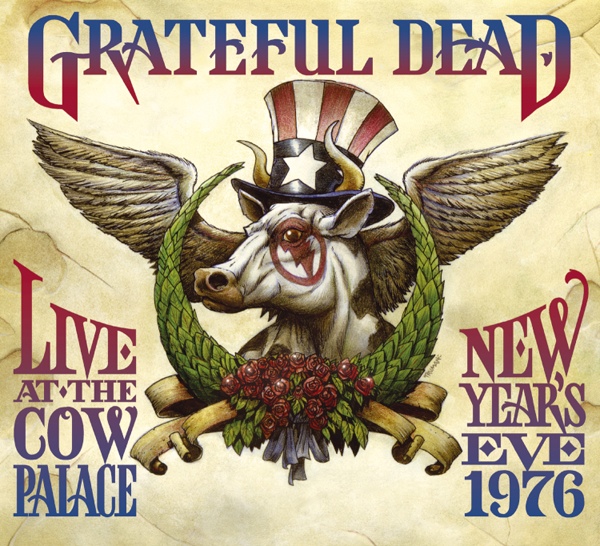 This is only the third Good Lovin' the band had played since the Europe 72 tour, which was Pigpen's last hurrah. But clearly it was a sign of things to come as Bobby took over the vocal duties for this number.
I haven't done extensive research on Good Lovin' to know when they debuted their new arrangement, but I suspect it was in late 1977 at the earliest or sometime in 1978. I'm sure someone out there will be able to provide an accurate date for this transition. But when you think about it this arrangement of Good Lovin' (notably the intro) was nearing the end of it's life cycle by this point, even if no one had any conception of that at this particular show.
I do have to wonder about the newer arrangement though. Was it an attempt to breathe new life into an old song? An attempt to distance the song from the association with Pigpen? An attempt to "modernize" a classic? I'm not saying that I dislike the arrangement or even that I prefer on to another, I don't. I just find it interesting that the song got reworked when it did.
It's also interesting to note that Weir seemed to be much more willing to change the arrangement (or even the lyrics, see Black-Throated Wind) of one of his songs more so than Jerry. Or am I way off base here? Of course, I don't consider tempo changes be new arrangements, necessarily.
Nevertheless, as far as Grateful Dead Good Lovin' goes, this one's a winner.
Some funky drumming and palm-muted strumming set the tone here before Phil jumps in with that big, fat bass sound. The first verse is full of vim and vigor, but they bring it down a bit for the second – an interesting contrast in dynamics. The rhythm guitar track is quite pronounced on this recording, for it's worth. Also, I detect a bit of a Afro-Cuban/Caribbean flair to the percussion in the early goings of Jerry's solo. It turns into a regular tour de force in short order though. Keith comes to the fore around the 4:30 mark as Weir coaxes out one final verse. Donna is a bit hit or miss here, but generally more hit. But there isn't much time to reflect because it's full bore ahead and the percussive underpinnings of the song push it directly into Samson & Delilah quite nicely.
Complete Setlist 12/31/76
Previous Good Lovin' DFAY Selections
[AMAZONPRODUCTS asin="B00MHS5OHM" features="0″ locale="com" listprice="0″]