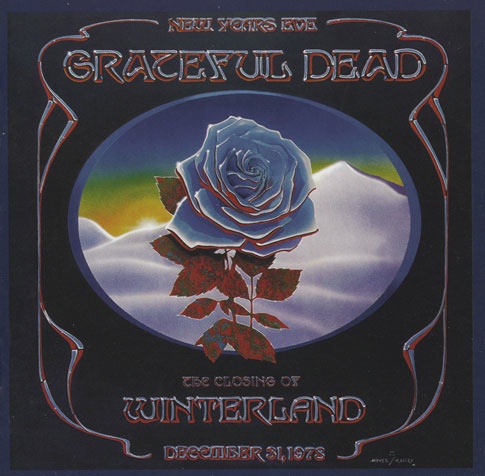 OK, so sue me. Another predictable selection, but this one goes out to Uncle Bobo. Sugar Magnolia was reportedly his favorite Grateful Dead song and that's why the Dead always played it to open their New Year's Day set during their New Year's Eve shows. Ok, that was a bit confusing!
The Closing of Winterland set is really quite phenomenal through and through. (I have both the album and the DVD. They're both must-haves in my opinion.) In all honesty, I don't think this is the best Sugar Magnolia (if you ask me the one from Day 20 is the best one covered in these pages) but it's certainly apropos for today. The whole thing was quite the spectacle though. You can see for yourself if you scroll down for the video of this.
So happy new year to all my readers. Welcome to 2015. There's at least one more month of DFAY before I need to decide what comes next, but those are matters for another day. Enjoy the tunes!
The roar of the crowd is only surpassed by the famous introduction narrating Uncle Bobo flying in on a giant spliff. The countdown itself fits nicely into the realm of Pranksterism and BOOM! (literally) it's into Sugar Magnolia. This is a very energetic reading of this Dead classic. Jerry is playing Wolf and it just sounds so… classic Garica. To be honest the thing that stands out about this version isn't so much what a particular member plays, but just the whole vibe. It seems to translate quite well the fun and energy of a NYE Dead show. Around the 6:10 mark Keith plays a wash of notes that just pours over the sound, you have to listen for it because he's not cranked up in the mix, but it's a gorgeous moment. The band pretty much sticks to the script here, which is fine – it is a show opener afterall, and find their way neatly into Scarlet Begonias.
Complete Setlist 12/31/78
Previous Sugar Magnolia DFAY Selections
[youtube=https://www.youtube.com/watch?v=S6Zrv84dNuQ]
[AMAZONPRODUCTS asin="B00772M2Y6″ features="0″ locale="com" listprice="0″]